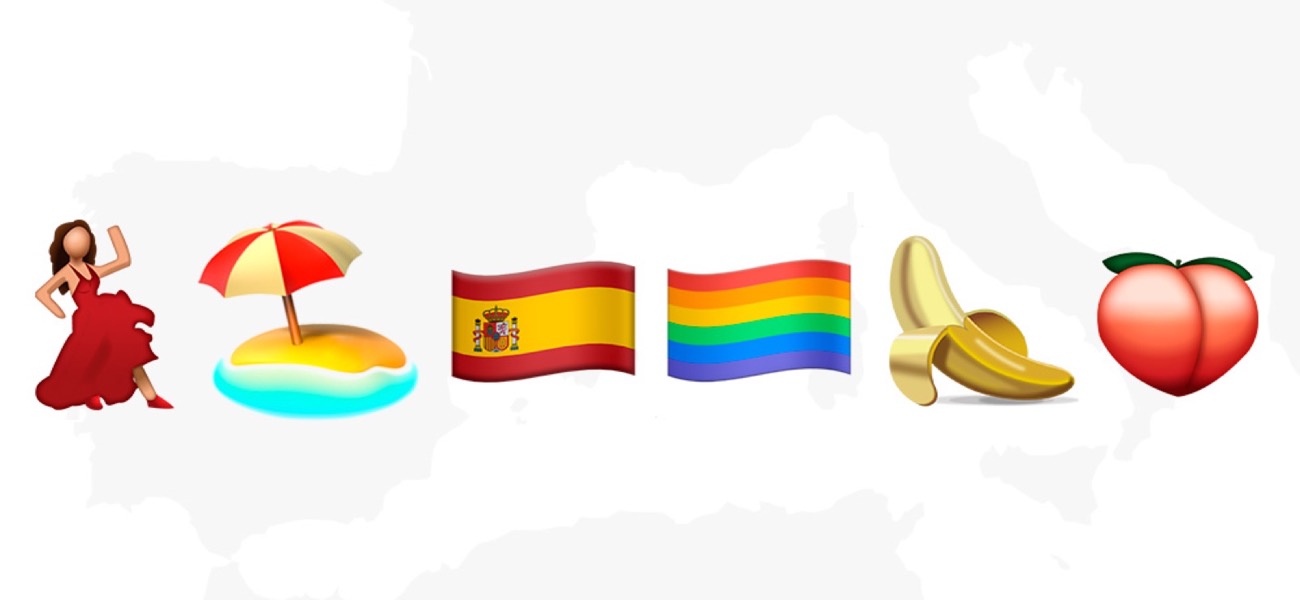 All the gay beaches of Spain in one map
1 Jul 2019 by Axel Hotels
Spain is worldwide known for its sun, shore and for being a very LGBT-friendly country. What if we mix these attributes? Spain becomes the LGBT paradise of summer. And if you like to be tanned without any line, Spain is your totemic country, because it's full of nudist beaches. One question: why all gay beaches […]
Spain is worldwide known for its sun, shore and for being a very LGBT-friendly country. What if we mix these attributes? Spain becomes the LGBT paradise of summer.
And if you like to be tanned without any line, Spain is your totemic country, because it's full of nudist beaches. One question: why all gay beaches are also nudist? Who was first, the nudist or the gay?
We want to take you to a trip across the LGBT coast of Spain. That's why we've made this map with all the gay beaches in Spain.
As you can see, you'll need a long vacation to see them all. Keep reading and we'll tell you which are the most popular, the indispensables: the best gay beaches of Spain.
Mar Bella Beach – Barcelona
Platja de la Mar Bella has a lot of hunks everywhere, especially during Circuit Festival. It's easy to go: take the line 4 of the subway and get off at Poblenou station. By the way, do you know where do all the hunks go after the beach? Yes! They go to have a drink at Sky Bar!
There's another LGBT beach in the Catalan capital, and no, it's not Sant Miquel beach (even if it was full of gays in the recent past). It's popularly known as Chernobyl, in Sant Adrià del Besòs. It's a place with a lot of post-apocalyptic charm. If you don't like post-industrial landscapes, keep reading.
Home Mort Beach – Sitges
https://www.instagram.com/p/Bij8PaZFq_m/?taken-at=1871466106510833
If you are in Barcelona, you can also go by train to the beautiful Cala de l'Home Mort. Get off in Sitges and walk towards the south coast of the town. When the town ends, keep walking following the train tracks. You'll arrive the first gay nudist beach of Europe in around 30 minutes.
Pinedo Beach – Valencia
https://www.instagram.com/p/Bj5MR5rg0xj/?taken-at=832325906949429
Valencian gay boys meet at Playa del Pinedo, a long white sand beach. If you don't have a car, you can get there by bus. But if you would like to stay in the city, you can go to Playa de la Patacona. By the way, did you know that Axel Hotel Valencia will open very soon?
Es Cavallet – Ibiza
The best place in Ibiza to meet handsome boys is Es Cavallet. The beach is part of the Biological Reserve of Ses Salines and its water is crystal clear. You'll need a car to get there. And after that, you can relax at AxelBeach Ibiza.
Don't forget to check out our recent post about best gay beaches in Ibiza, with more detailed beaches to discover.
Punta Candor – Rota, Cádiz
https://www.instagram.com/p/BjR1PiZlPjq/?taken-at=292353937908362
Punta Candor is one of the most beautiful gay beaches of the South of Spain. It has one kilometer long and it's surrounded by pines and brooms. The gay and nudist zone is in the curve.
On the other side of Doñana's National Park, there's another gay beach even longer than Punta Candor. It's called Rompeculos, which is a very funny name for a gay beach. Rompeculos means "To break asses" in Spanish. Isn't it hilarious? One question: who was first, the gays or the name of the beach?
Inglés Beach – Maspalomas, Gran Canaria
https://www.instagram.com/p/BgYVToAnJBv/?taken-by=brandn.92
Playa del Inglés needs no presentation, everybody knows it. In between the dunes of this natural location you'll find men from all over the world. It has 400 hectares to get lost, and you can be there all year long, because the Canary Islands don't have winter. You can also look for handsome men in a smaller place: AxelBeach Maspalomas.
Serín Beach – Gijón
The North of Spain is pure wild beauty: landscapes and men. You can verify this at Playa de Serín. You can go there walking from Gijón or by bike. But the best way is to flirt with a wildly hot man who takes you there by car.
San Juan Reservoir – Madrid
"But, Madrid has no beach!" That's true. But there are reservoirs and lakes, and when the gays from Madrid get tired of Axel Hotel Madrid's swimming pool, they go to Pantano de San Juan, close to a place known as Lancha del Yelmo.