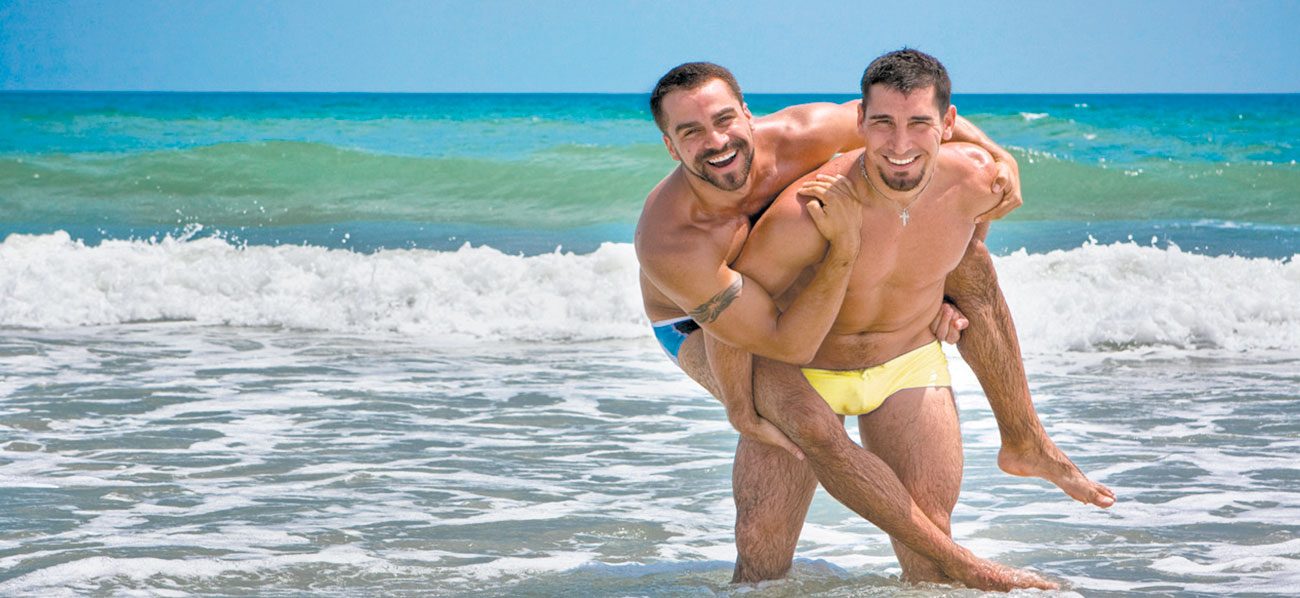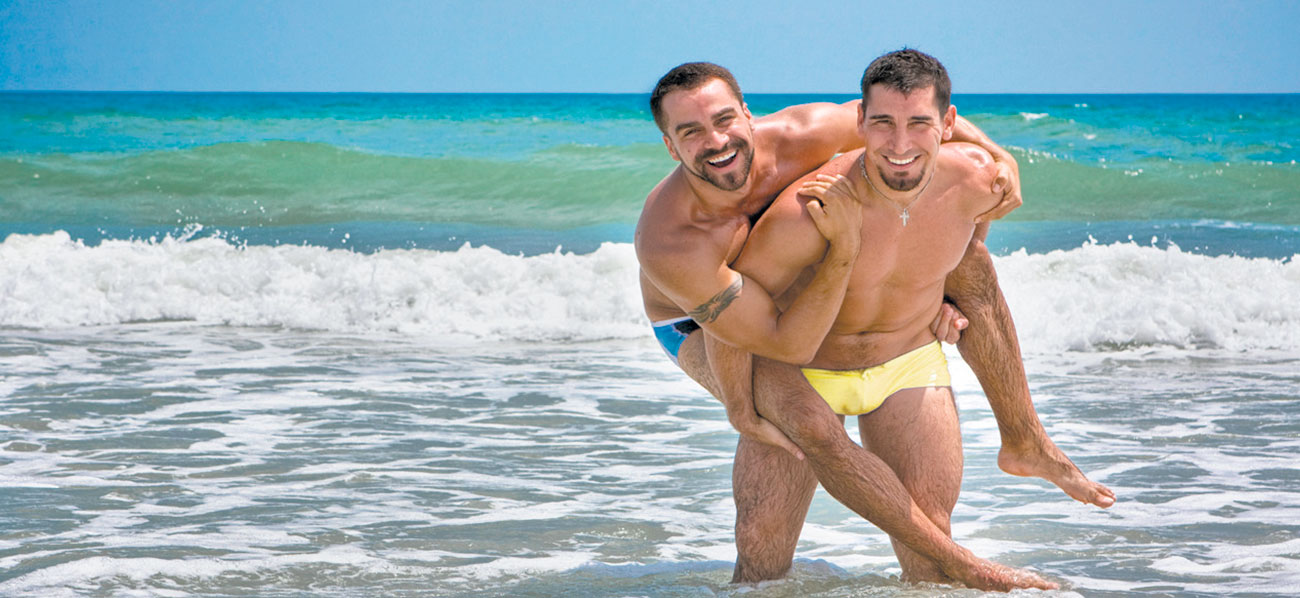 Best Ibiza gay beach guide 2019
9 Apr 2019 by Axel Hotels
Ibiza is a destination known worldwide for paradisiacal beaches and extraordinary parties, but also for being a meeting point of the LGBTIQ+ community. Its crystal clear water, its party all day all night, its landscapes, its History … all this is a claim for the international traveler, who finds in this Pitiusan island an oasis […]
Ibiza is a destination known worldwide for paradisiacal beaches and extraordinary parties, but also for being a meeting point of the LGBTIQ+ community.
Its crystal clear water, its party all day all night, its landscapes, its History … all this is a claim for the international traveler, who finds in this Pitiusan island an oasis of relax. And it's also a paradise for gay tourism.
There are many LGBTIQ+ tourists who come every year to enjoy the nightclubs, the gastronomy and the gay scene on the island; but, above all, to enjoy the best gay beaches. Check out the Ibiza Gay Beach Guide 2019!
Es Cavallet Beach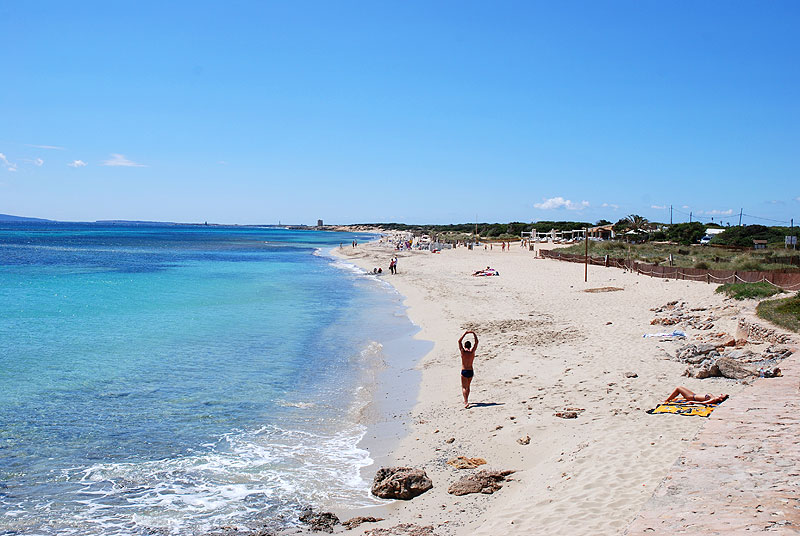 There is no doubt. Upon arrival, the rainbow flag welcomes us to this white sand and crystal clear waters beach.
There is a well-known beach bar, the "Chiringay", where you can have a snack or a cocktail while enjoying the views.
This Ibiza gay beach is located in the south of the island (see location here) and is officially known as "the nudist beach of Ibiza", so you can get in direct contact with nature and feel free in this haven of rest.
Ses Figueretes Beach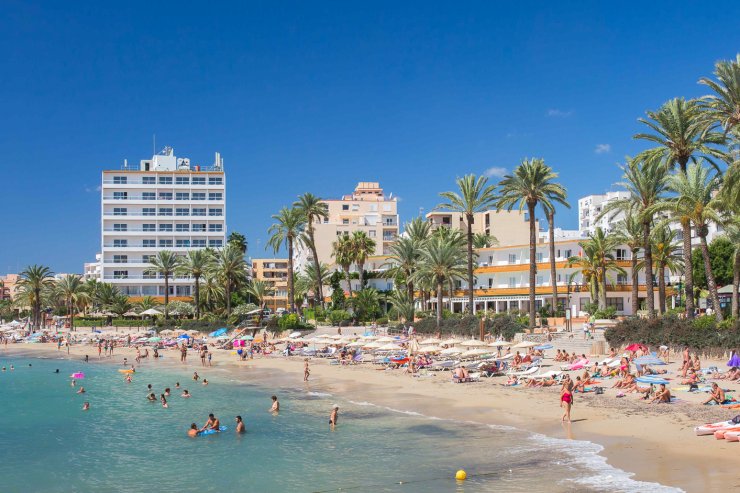 If you like to enjoy a beautiful gay beach but, at the same time, be close to the city center, then Ses Figueretes beach is the good place (see location here).
It's very close to Ibiza city center and, therefore, you find all types of tourists. In addition, a gay beach bar called "Chaos" crowns this area attracting the LGBTIQ+ community to enjoy a few drinks and good music.
Ibiza Gay Beach Guide 2019: Sa Trinxa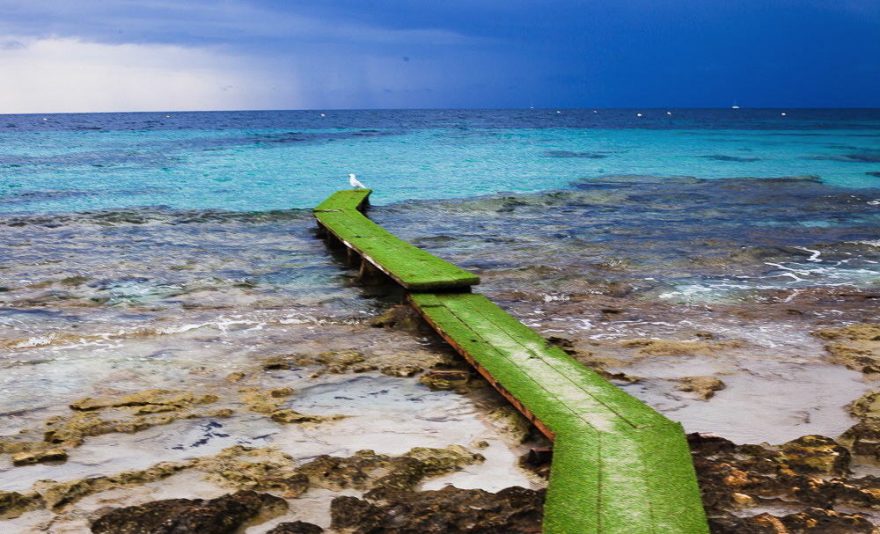 Are you one of those who are looking for the best Instagram pic? Sa Trinxa is your beach. Recognized as the beach with the most crystalline waters of the whole island, it is located close to Es Cavallet beach (see location here).
Located in the area of Ses Salinas (the celebrities area) and with an enviable LGBTIQ+ environment. It is one of the favorites for gay tourism and, therefore, is full of guys looking for fun.
Gracio Cove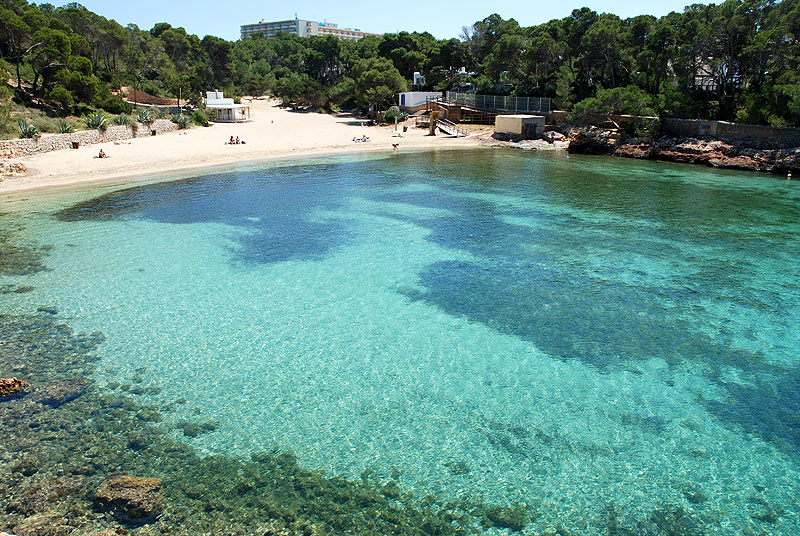 Gracio Cove is not an official Ibiza gay beach, but it has absolute privacy and discreet corners where to get lost.
In addition, the soft crystalline waters in contrast to the abundant green vegetation of the area make up lovely views.
This cove is located in Sant Antoni de Portmany (see location here), a city full of fun and gay bars where you will have a great time.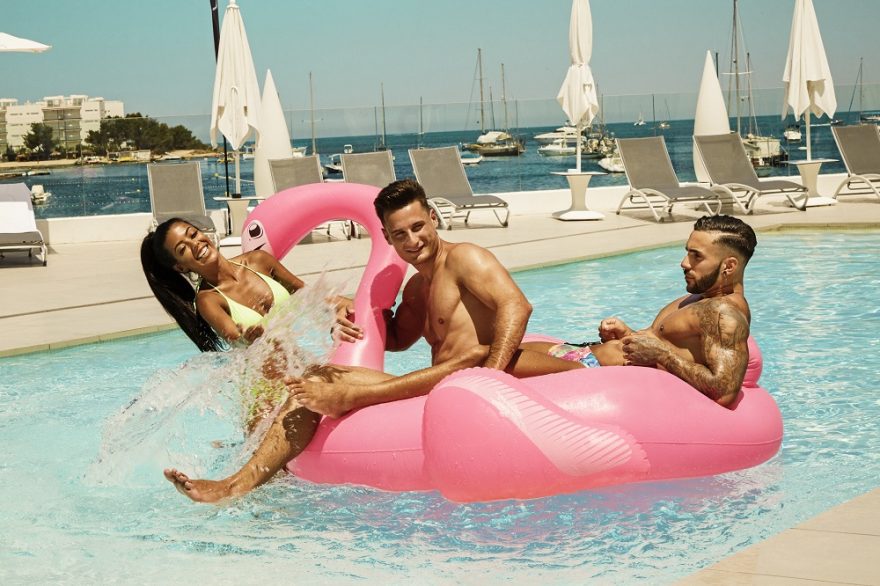 And very close to this cove you can find AxelBeach Ibiza, where parties, pool parties and sexy hot boys are waiting for you.
D'En Bossa Beach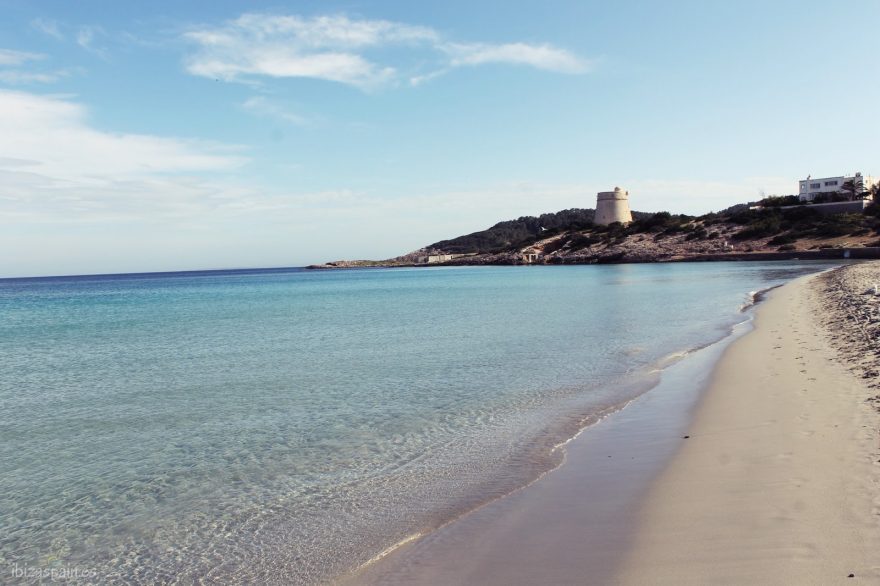 Have you got a hangover after party? Are you looking for a quiet day on a large beach? Then, choose Playa D'En Bossa (see location here).
White sand, large shore, calm waters … ideal to relax and enjoy a day without many surprises. There are always a few guys looking for fun because in the area there are several gay-friendly establishments and bars.
There are also nearby cruising areas in the dunes that are located behind the tower.