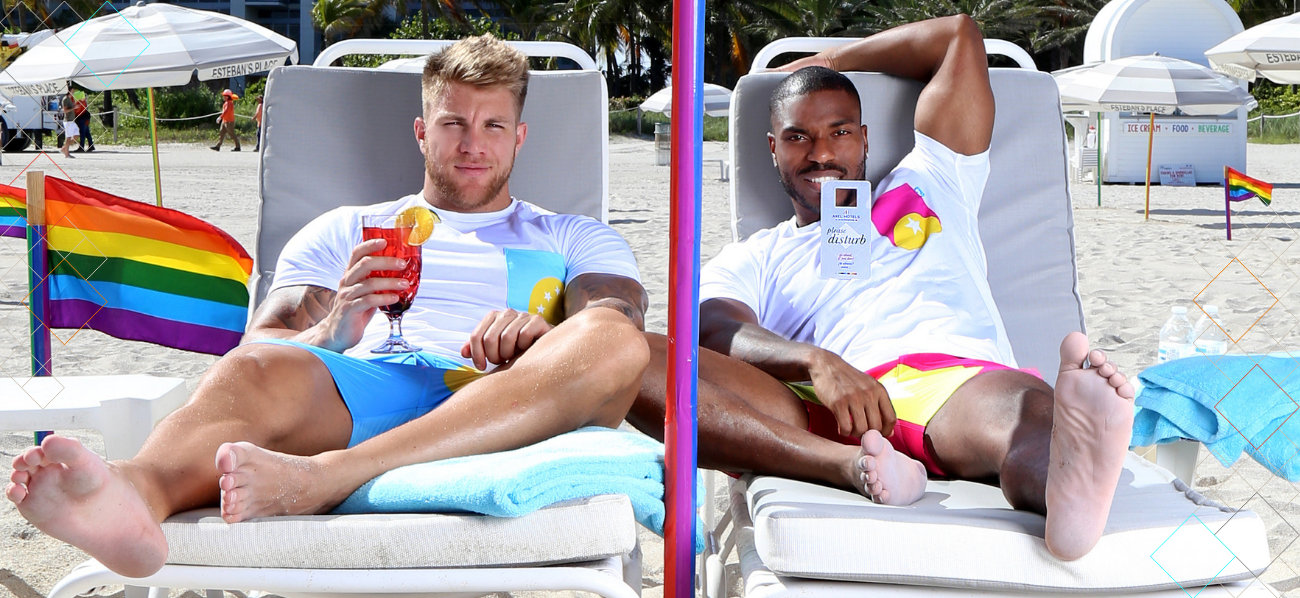 Enjoy the Beach, the sun and the South Beach Vibes at AxelBeach Miami
19 Apr 2022 by Axel Hotels
Miami is known as one of the top holiday spots for LGBTQ+ travellers in the United States. Its wonderful climate, restaurants and bustling nightlife make for a perfect holiday in this city. South Beach, or SoBe, is the centre of Gay Miami. The gay neighbourhood is flanked by the ocean on one side and a […]
Miami is known as one of the top holiday spots for LGBTQ+ travellers in the United States. Its wonderful climate, restaurants and bustling nightlife make for a perfect holiday in this city.
South Beach, or SoBe, is the centre of Gay Miami. The gay neighbourhood is flanked by the ocean on one side and a rainbow of hotels, restaurants and bars on the other. South Beach houses the largest concentration of "gay-friendly" businesses and hotels in Miami and is the meeting point for nightlife and fabulous restaurants.
South Beach is bordered by the Atlantic Ocean to the east, Alton Road to the west, Sixth Street to the south and Dade Boulevard to the north. Think about "The Birdcage" with hot and tanned bodies everywhere.
It is particularly popular with "sunbird" winter tourists, or in other words, those who live further north and escape to Miami and the south of Florida to make the most of the warmer climate.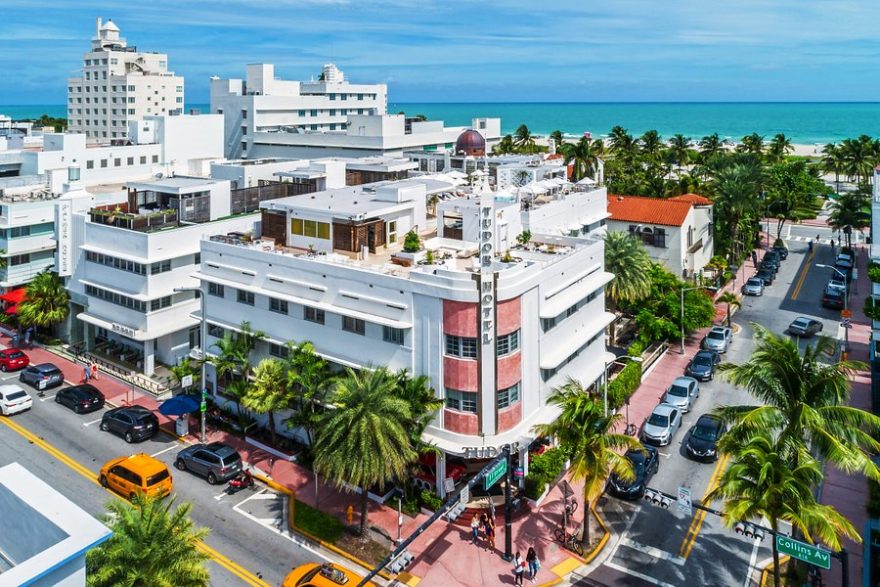 AxelBeach Miami · South Beach is at 1500, Collins Avenue and has direct access to the beach from 15th Street.
Discover the wide selection of fully equipped rooms where you can wrap yourself in the tropical spirit and artistic ambiance of SoBe, offering absolute comfort during your stay. All of the rooms also include access to the Beach Club (2 loungers and towels, 2 bottles of water/arrival); Wi-Fi; local calls; bathrobes and slippers; safe; tea and coffee facilities in the room; access to the gym, spa, pool and sun terrace. Discover spaces.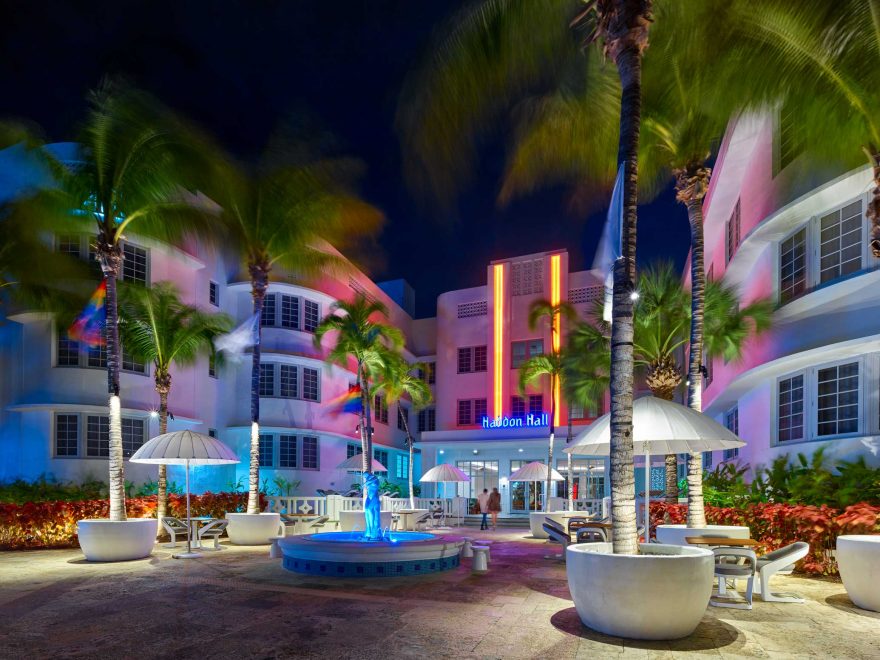 The hotel's Sky Bar boasts a super trendy dance floor in the purest Miami style, full of emotions to enjoy the different events and parties. You can relax on the loungers, take the best photos for Instagram and relay its pool parties all year round.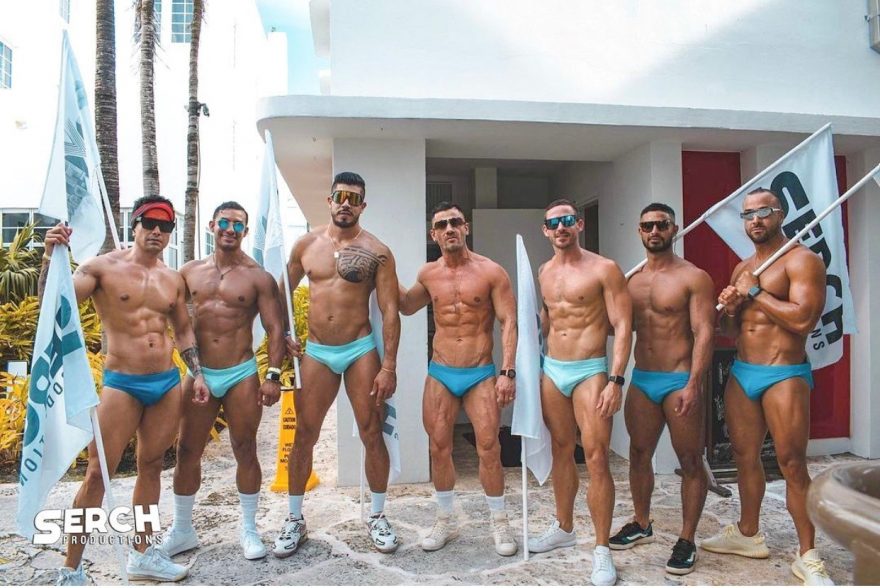 On the Washington Avenue side, you can find the lobby, restaurant, pool or terrace, where the Miami breeze accompanies you surrounded by palm trees and our AxelBeach heterofriendly philosophy. Aimed at the LGTBIQ+ community, it is above all a free space where diversity and anyone without prejudices regarding sexual inclination is warmly welcomed, valued and respected. It is undoubtedly everything you are looking for when planning your dream holiday at any time of the year, thanks to its tropical climate 365 days a year.
Stay in the heart of South Beach, at AxelBeach Miami to spend a holiday on the coolest coast of Florida.
"What happens in South Beach, stays in AxelBeach Miami´´