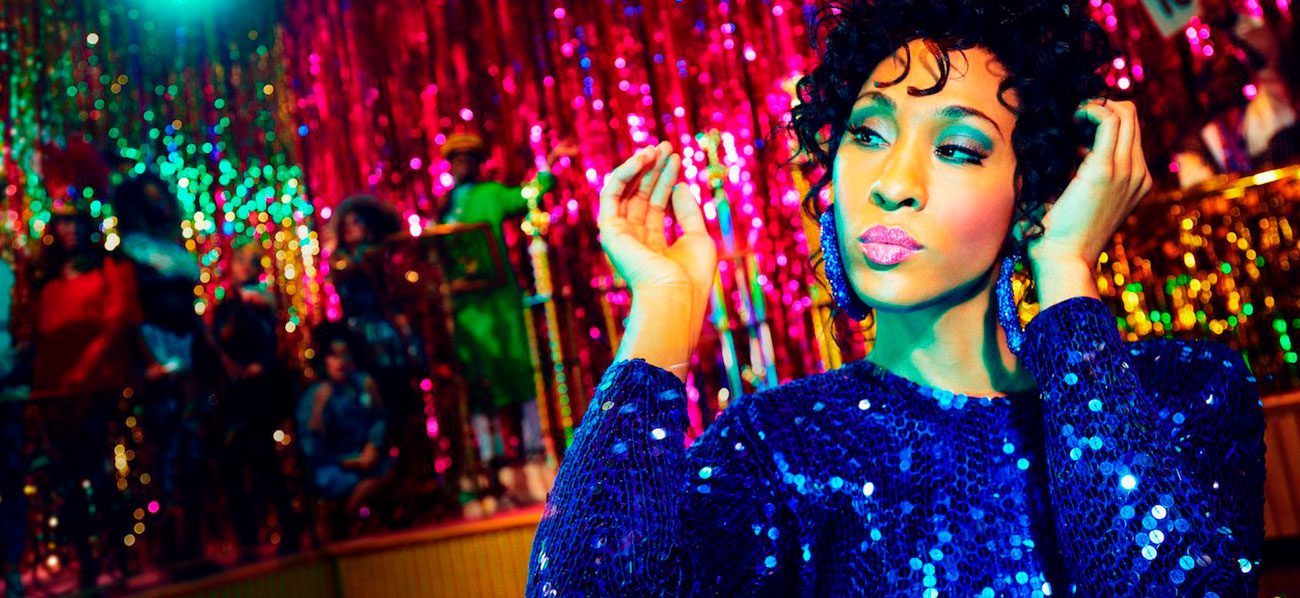 Best LGBTQ shows you can watch right now!
6 Oct 2019 by Axel Hotels
Representation for LGBTQ people in television has never been better. Here are the best LGBTQ shows streaming now on TV, Netflix, and other platforms. From Axel Hotels, we've rounded up the best must-watch LGBTQ-inclusive shows that you can watch right now. Best LGBTQ shows for you La Casa de las Flores (The House of Flowers) […]
Representation for LGBTQ people in television has never been better. Here are the best LGBTQ shows streaming now on TV, Netflix, and other platforms. From Axel Hotels, we've rounded up the best must-watch LGBTQ-inclusive shows that you can watch right now.
Best LGBTQ shows for you
La Casa de las Flores (The House of Flowers)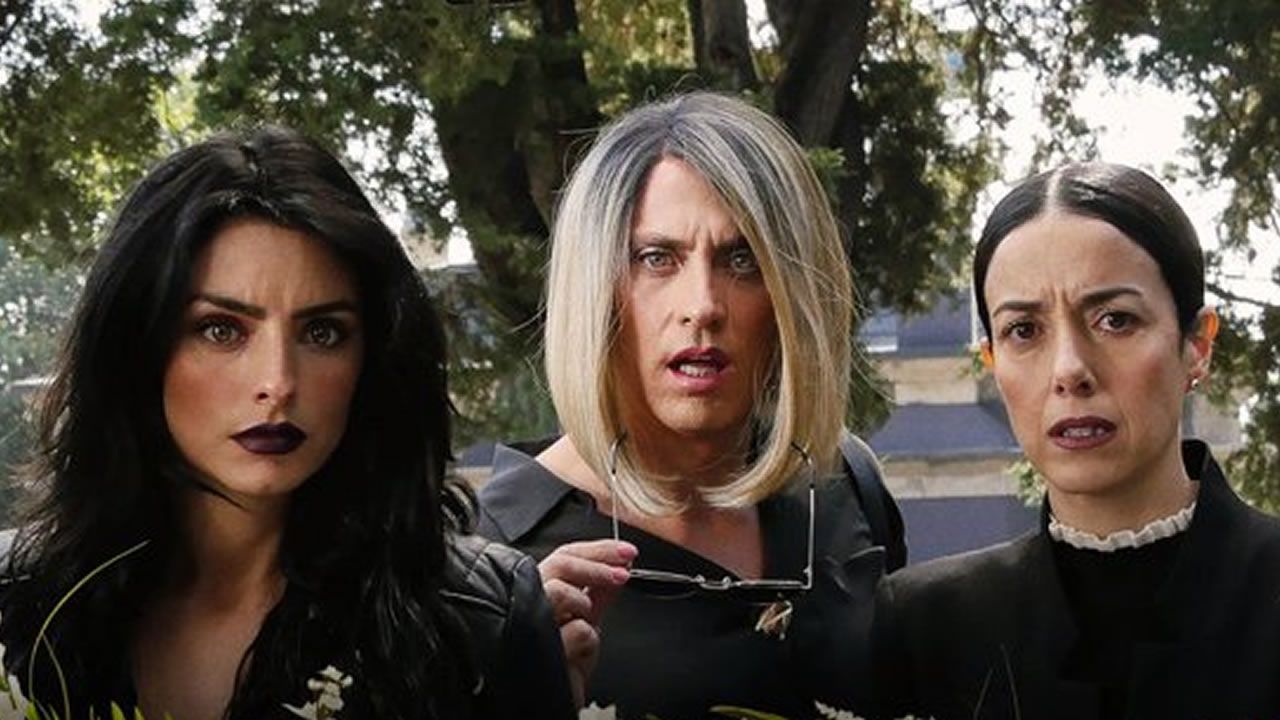 The Mexican soap opera, but in a postmodern version. The House of Flowers is an exaggerated portrait of a high-class family that runs a florist and is known not only for its flowers, but also for its secrets.
A series of scandals erupt at the beginning of the season and will affect all the characters. The performances of great stars such as Verónica Castro or Cecilia Suárez stand out, who have captivated fans of the series not only for their performance but for their curious way of speaking, in the case of Cecilia.
The House of Flowers has a strong commitment to the LGBTIQ + collective. Such is the case, that it is one of the Latin American series and, in general, that it makes the bisexual reality more visible (being the sexual orientation of one of its protagonists, who expresses it without any hesitation and shows the details of its reality). It also highlights the appearance of a trans woman, María José, an ex-partner of one of the protagonists, who finally resumes her relationship with her, making visible the transsexual reality from a daily and credible point of view.
Queer Eye, now in Japan!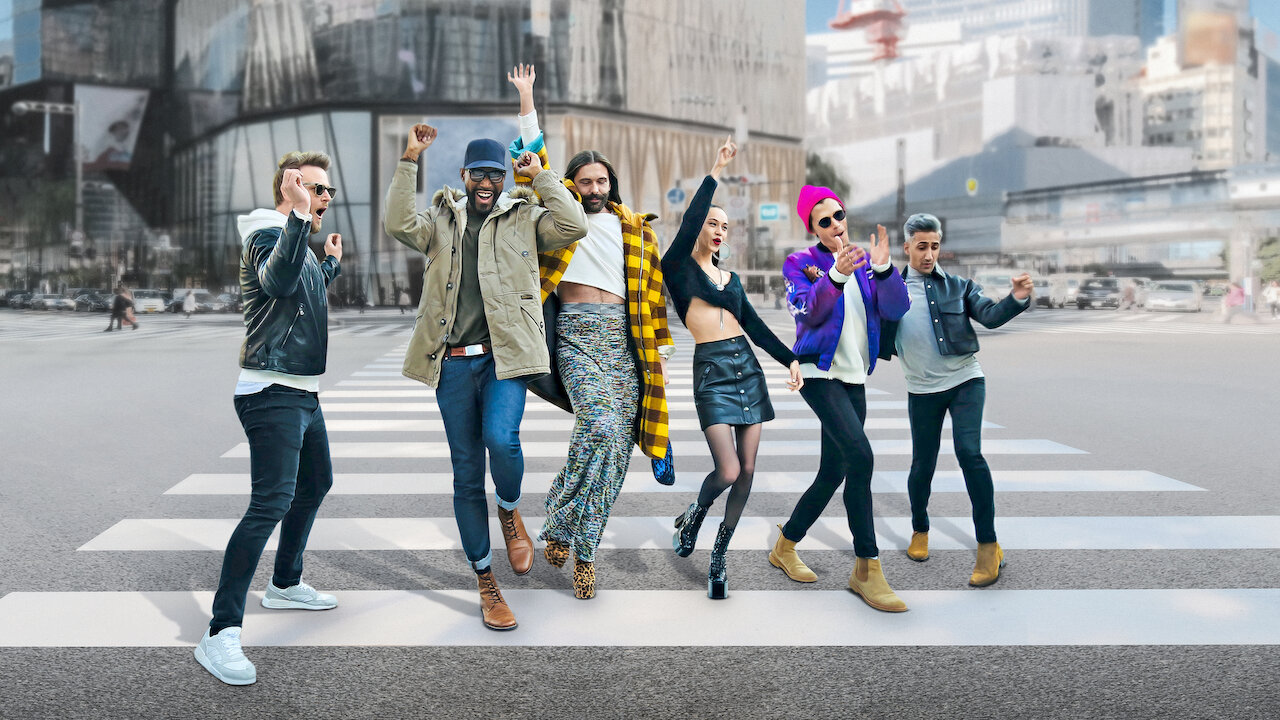 We have already talked about the adventures of these five boys by changing the lives of straight men in the United States. However, a new version of the series has recently arrived on Netflix. On this occasion, the Queer Eye go to Japan to change the lives of four Japanese.
In Japan, socially and culturally, there are a number of very different dogmas than we are used to in the West. So much so, that some areas of personality such as sexuality or social relationships are approached from very different perspectives.
That is why these narratives are very necessary, not only to make diversity visible in a country as hermetic as Japan but to help people progress in their social relationships and in their own lives.
The Death and Life of Marsha P. Johnson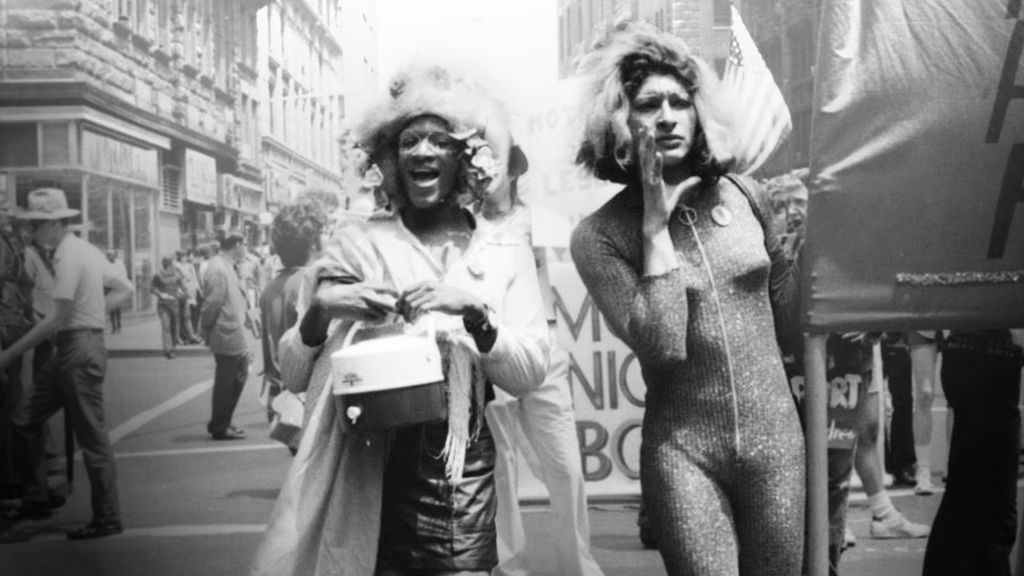 Marsha P. Johnson is one of those names that belong to the History and the Struggle of the LGBTIQ + collective, especially to T. She, along with Sylvia Rivera, led the protests for the rights of transgender people in the United States in those known as Stonewall riots.
His death in 1992 left open many hypotheses and an infinite legacy that has endured to this day. So much so that this Netflix documentary series invites us to delve deeper into his life, his thoughts, his struggle and what the group evolved after his death.
One Day at a Time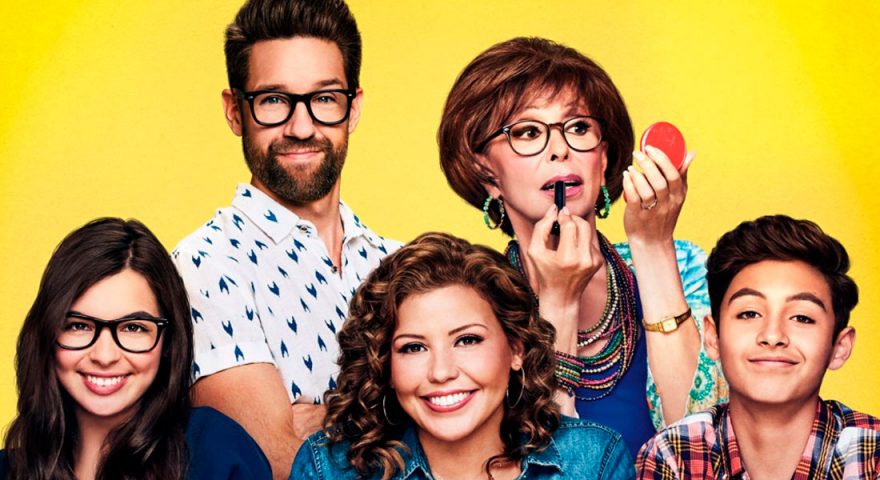 One Day at a Time is a reimagining of the classic sitcom, mixing up the typical mom, dad, sister, and brother scenario.
This Netflix show follows single mom Penelope, her mother Elena, and Penelope's two children Elena and Alex as they go to school and Penelope works as a nurse. The fact that there are three generations living under one roof makes it easier to directly address, while questioning at the same time, a multitude of cultural norms like gender roles and sexuality.
Elena who is steadfast in her convictions and passionate about issues such as gender equality, is a captivating character to see grow up and imagine what she will be like as the seasons go by. Although cheesy at times, the show is heartfelt and gives you a look into what it's like to question your identity in a Latin family.
Transparent
This Amazon Studios show follows the Pfefferman family as they grapple with their father Mort (played by Jeffrey Tambor) suddenly coming out as trans woman named Maura.
The dramatic revealing of her true identity forces some of the many secrets of the other characters to bubble to the surface, causing them to dabble in disfunction and question parts of their own history and identity. All three of Maura´s children explore their current and past relationships, and in the case of eldest daughter Sara, she even revisits an old flame when strong feelings for her college girlfriend are reignited.
Transparent gives you a unique perspective of the challenges that someone who has the courage to express their true identity faces on a daily basis. Even though the show takes place in Los Angeles, an overarchingly accepting and open city, Maura is still confronted with some uncomfortable and unfair points of view that infringe upon the trans community.
With many moments that will make you literally laugh out loud and others that will send you into deep reflection, Transparent is a more than a worthwhile watch.
Sense8
The Wachowski sisters (formally known as the Wachowski brothers, and members of the transgender community) continue their hit-making machine from the Matrix with Sense8, which follows the lives of 8 people living in different parts of the world who share a cosmic connection.
Each episode jumps between storylines of the 8 characters known as "sensates", revealing little by little the profound nature of their connection as they are able to visit each other and even take advantage of each person's individual skills.
The Wachowski sisters´ unique perspective of the LGBTIQ+ experience allows them to construct fully developed characters that identify as members of the community. There´s badass blogger/hacker Nomi (played by Jamie Clayton), identifying as a transgender woman, and her girlfriend Amanita fighting the good fight for the LGBTIQ+ community as well as telenovela actor Lito (played by Miquel Ángel Silvestre) who has to hide his love for his ¨bodyguard¨ Hernando in order to protect his career. Allow yourself to get swallowed up in the story and discover the reason for their connection.
Please like me
You would think that a show that has a breakup and a suicide attempt in the first episode would be a complete bummer, but Please Like Me is a wonderfully refreshing and oftentimes hilarious show from Australian writer and comedian Josh Thomas. The series serves as a kind of coming out story for the main character played by Thomas with the same name, as he also copes with his mother´s glitches with mental health.
The first six episodes comprising season 1 are based on Thomas´ stand-up comedy shows centering around his experience coming out to his friends and family. The cast features several other LGBTIQ+ actors, giving the show an authentic and earnest perspective.
Please Like Me tackles many serious issues with a sense of honesty, yet subtlety, setting it apart from the typical hard-hitting shows that contemplate the same issues. Get a first-hand vision into what it looks like to discover the changes in your identity, while maneuvering the struggles that many long-standing members of the LGBTIQ+ community face.
Orange Is The New Black
This critically acclaimed Netflix show that just concluded with their seventh and final season, was adapted from the memoir with the same name by Piper Kerman.
The show begins as Piper Chapman, the 24-year-old privileged New Yorker, enters prison to atone for a 10-year-old crime she committed with her then girlfriend. During the time she´s locked up, she forms true friendships as she learns many valuable lessons about life in prison.
Often showing the tragic reality of the penal system in the United States, the real issues that the LGBTIQ+ collective faces behind bars are highlighted. Whether it be the inadequate protection of members of the trans community, the complacency of the corrections staff, or how to have a fulfilling relationship as an incarcerated lesbian, Orange is the New Black has a fascinating ability to keep you on the edge of your seat while you become sincerely invested in the characters.
Tales Of The City
Reboots don't always work out, but Tales of the City takes all the best parts of the first three instalments but updates the storylines to reflect what matters most to the LGBTIQ+ community nowadays.
The first six episodes premiered in 1993 as a mini-series on PBS, but the freedom with which the amorous relationships between the characters was presented didn't sit well with conservative groups of the time, causing it to not be picked up for another season.
The public fought for the show and its endearing characters, so the series continued with two other spinoffs in 1998 and 2001 (all available on Netflix).
You can still count on seeing Laura Linney, as naive Mary Ann Singleton, and Olympia Dukakis, as the pot smoking transfeminine landlord, prancing around the largely LGBTIQ+ commune at Barbary Lane, but you'll also be introduced to a slew of new characters. Taking place in San Francisco is a fundamental aspect of the show, highlighting the nuances of daily life for each of the numerous generations living in this widely accepting city.
Looking
Looking may not be the newest show and only has two seasons the second of which aired in 2015 on HBO, but it remains as bingeworthy as it was when it first came out. It follows Patrick (played by Jonathon Groff) and his group of friends living, working, and stumbling through relationships in the LGBTIQ+ circles of San Francisco.
Although Patrick hasn't had a relationship last longer than 6 months, he hasn't lost his naivety, opening himself up to dating hot and brooding Richie (played by Raúl Castillo) whom he meets on the subway. Unlike many shows with LGBTIQ+ representation, it isn't limited to characters fitting the stereotypes of the pithy best friend or bitchy frenemy. Not only do much of the cast play LGBTIQ+ characters, several of the actors are actual members of the community.
Looking deals with how the search for self-fulfilment, ambition, or the lack thereof can impede and/or foster the development of relationships of all kinds proving that the same kinds of issues plague couples regardless of what category they fit into.
Special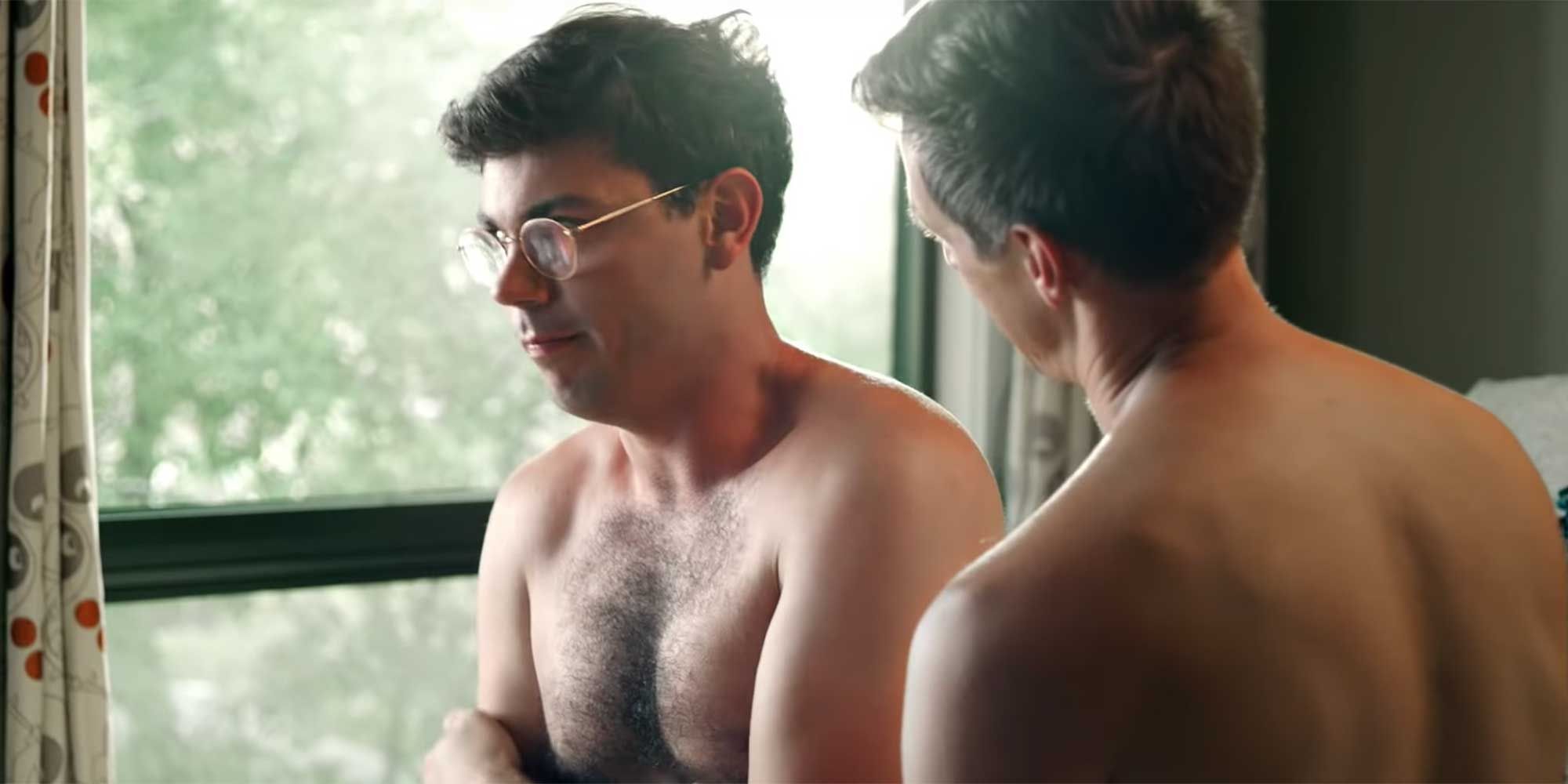 Special follows Ryan who suffers from a mild case of cerebral palsy as he ventures into the professional world. The show was created by Ryan O´Connell (who plays himself in the show) and is based on his memoir I'm Special: And Other Lies We Tell Ourselves.
Ryan has a certain amount of self-deprecation concerning his condition from the get-go causing him to hide his cerebral palsy at his internship at Eggwoke, a website capitalizing on its writers exposing their vulnerable moments in pursuit of the next viral hit. He immediately bonds with coworker and gal pal Kim (played by Punam Patel) over their somewhat fringe status at the office her being a plus sized and self-professed brown girl and him being a gay man with a movement disorder.
Special is one-of-a-kind, showing the experience of a gay man with cerebral palsy coming to terms with the different facets of his identity and sexuality. Each episode is only 15 minutes long and every scene is packed with emotional and comical significance, so don´t miss out.
Assassination of Gianni Versace: American Crime Story
Season 2 of American Crime Story portrays the events that led up to the assassination of legendary fashion designer Gianni Versace as well as telling the story of his killer, Andrew Cunanan.
Actor Darren Criss does a stellar job playing Cunanan as he is on his cross-country killing spree, bringing to life each murder in such a way that it will send chills up your spine.
The show flashes back and forth before and after the final murder allowing the audience to see Versace in his prime as a gay icon in the LGBTIQ+ community in South Beach as well as Cunanan's disturbing evolution as he lured homosexual men to their demise as a gay escort.
The Assassination of Gianni Versace: American Crime Story and its star-studded cast (including Edgar Ramírez as Versace, Penélope Cruz as Donatella, and Ricky Martin as Versace's partner) highlight the crushing nature of the loss of such an important figure not only to the LGBTIQ+ community, but also to society as a whole.
Élite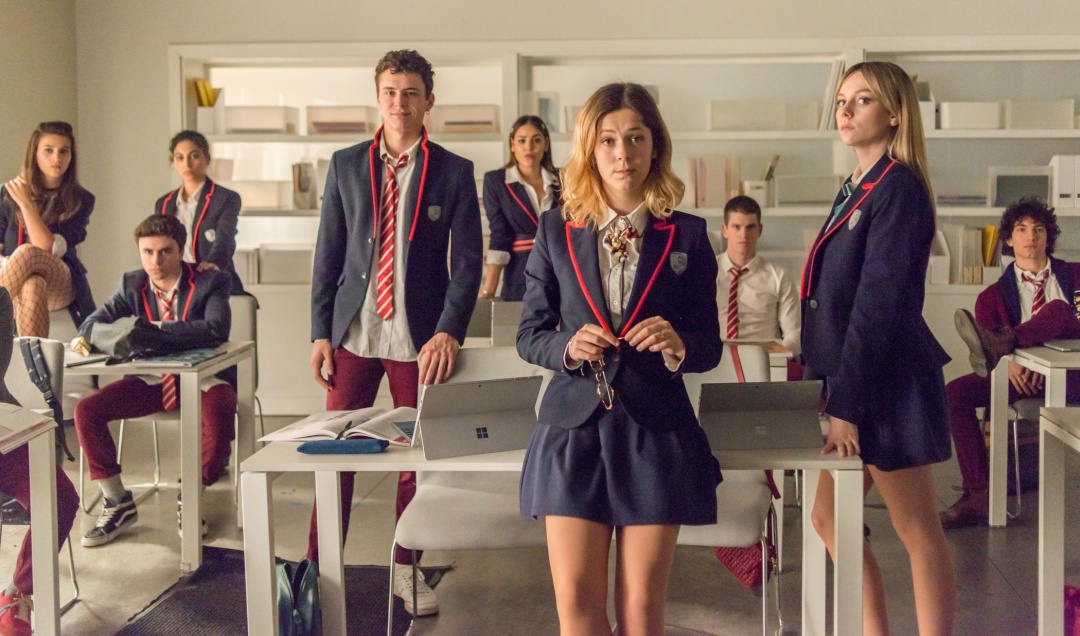 The Netflix drama, Élite, has everything you need from a high school drama whether it be intrigue, love triangles, and scandal to hook you and have you binge watching its two seasons.
This Spanish crime drama opens with three outsiders stepping onto the bougie private school campus of Las Encinas. Then there´s a dramatic turn: one of the students was discovered dead. There´s constant confrontation between the new students and the holier than though rich kids exacerbating the underlying tension, coming to a head as more details are revealed about the crime.
As each episode gets the viewer closer to finding out who was responsible for the murder of rich kid, Marina, the complex nature of the relationships between the students is revealed.
One of the most interesting relationships is between Omar (son of the local shop owner) and Ander (the principal´s son). They begin hiding their budding romance for fear of not being accepted, until it slowly comes out. There´s a lot of fluidity to the relationships, making Élite a much more layered and complex version of the teenage coming of age tale.
Queer Eye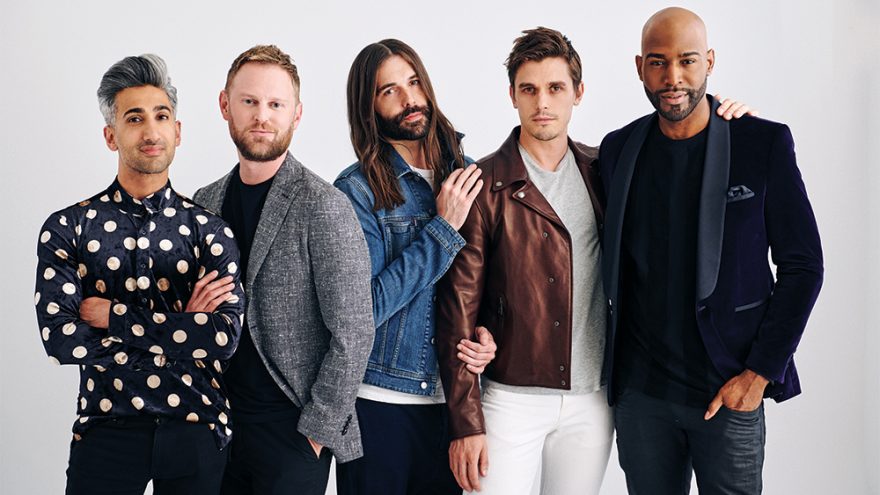 This not your everyday makeover show picks up from where the original left off in 2007 with a brand new Fab Five. Jonathon (grooming), Tan (fashion), Bobby (design), Antoni (food & wine), and Karamo (culture) all pile up in their van and travel through different parts of Atlanta revamping the life of one lucky person nominated by a friend or a family member.
They of course give the person a shiny new hairstyle, brand new clothing, and a newly decorated part of their house, but the most important thing is they make sure they also learn how to shine bright from the inside.
Considering the show takes place in the South they often encounter the usual stereotypes members of the LGBTIQ+ community face, giving them an opportunity to shed light on what it means to be part of this community in the current day and age.
Get your tissues ready because each episode is filled with inspiring and uplifting moments that will help you remember that people are good regardless of their backstory and previous misconceptions.
Pose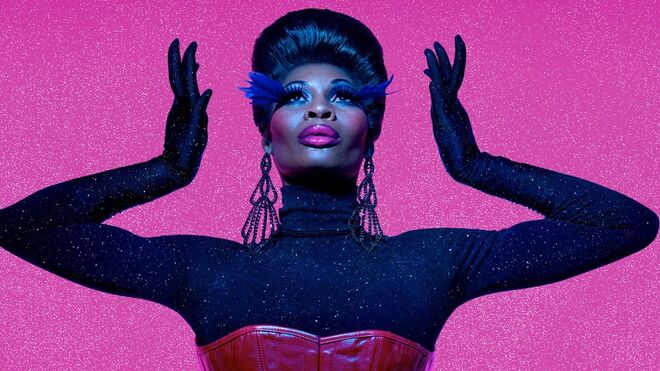 Although Madonna is often credited with introducing voguing as a sweeping phenomenon in dance, the underground balls of the 1980´s were the real birthplace of this still popular move.
Members of the LGBTIQ+ community form houses with a matriarch and/or patriarch in charge, taking in and raising those lost ¨children¨ who find themselves in a situation in which they have to or choose to leave their own homes.
Each house then performs competitively wearing fantastical costumes while voguing and serving for all to see. Ryan Murphy´s Pose (creator of shows like Glee and American Horror Story) also sheds light on the marginalized status of the trans community during the height of the AIDS crisis in the late 1980´s injecting some necessary levity using the ballrooms as a backdrop. This is one of the best LGBTQ shows in 2019 you can watch now!
RuPaul's Drag Race
Follow along as RuPaul searches for America´s next drag queen chomping at the bit to light up the stage and become a big star. RuPaul´s Drag Race has a cult following and for good reason.
In this reality competition show a fiery group of drag queens is faced with a maxi challenge each week testing the skills every drag queen star should have in her arsenal. Then the ladies strut their stuff in a runway presentation reminiscent of the ballrooms of the 80´s with campy categories like White Party Realness and Latex Extravaganza.
The ladies better pull out the stops or it can be a bloodbath during the critique by RuPaul and her fellow judges. Whoever the judges deem as the bottom two lip sync for their life doing everything in their power including death drops and air splits to make sure they don´t hear RuPaul say those fateful words ¨Now sashay away¨. This show is pure, unadulterated, entertainment with a sprinkling of heartfelt life lessons like this gem: "if you can´t love yourself how the hell are you gonna love somebody else".
Grace and Frankie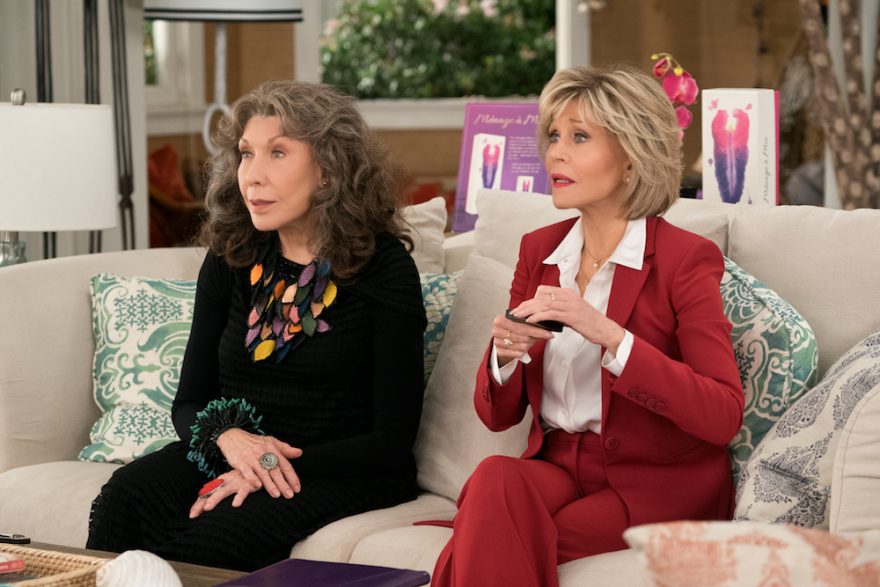 This Netflix show explores the budding friendship of two women who find themselves husbandless in their 70´s when their partners decide to finally come out as a couple after concealing their 20-year long affair.
Although Grace (played by Jane Fonda) and Frankie (played by Lily Tomlin) hate each other at first, they grow to understand and care for each other despite the drastic differences in their personalities and personas. Parallelly, Robert and Sol (played by Martin Sheen and Sam Waterston respectively) discover the ins and outs of being a real official couple, maneuvering all of the relationship bombs they were able to avoid while they were married.
Everyone in their lives has to adjust along with Grace and Frankie, including their adult children, resulting in moments of hilarity and reflection because everyone in the end deserves to pursue true happiness regardless of age.
Trinkets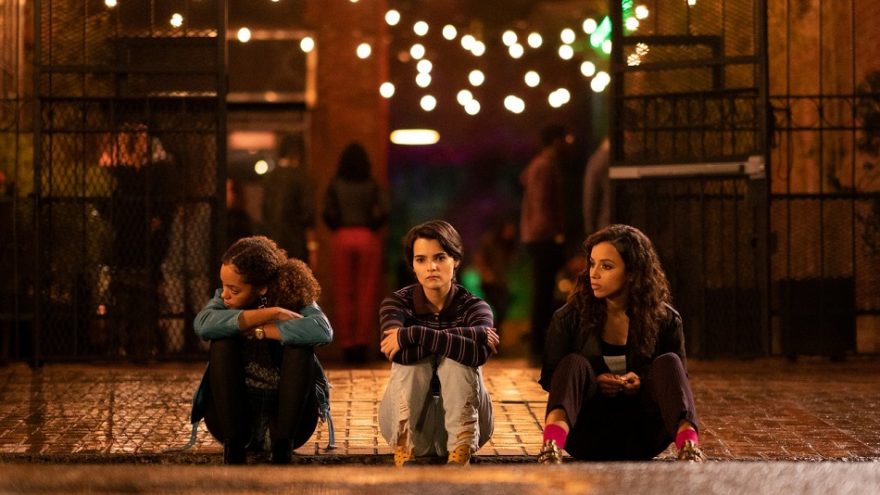 Unlike the usual coming-of-age show, Trinkets (based on the novel by Kristen Smith with the same name) follows the unlikely friendship of three teenage girls that meet in Shoplifter´s Anonymous.
If it weren´t for this unusual bond the three girls wouldn´t have too much in common as they run in different circles in their high school, but they eventually find themselves leaning on each other to find strength navigating through the trials and tribulations of growing up.
The plot explores the importance of female friendship while the main character, Elodie, comes to terms with the death of her mother. Elodie also happens to be a lesbian embarking on her first relationships, and the show explores what it looks like for a young girl in her teens to come to terms with her sexuality and everything that entails.
Trinkets is a refreshing take on the high school drama full of the necessary quirks to differentiate itself and be relatable to a wide array of audiences. It deserves to be part of this best LGBTQ shows list!
Best LGBTQ shows: Sex Education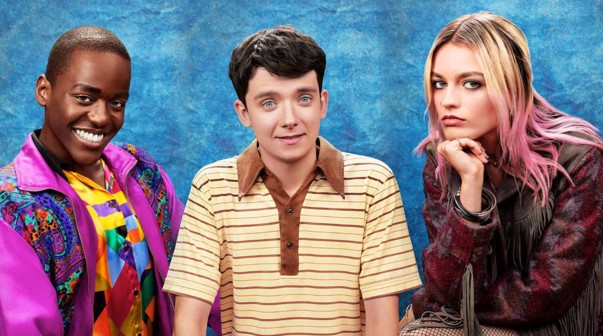 Sex Education is a not your everyday teenage angst comedy that follows main character Otis as he sets out to serve as the school´s sex and relationship psychologist.
It pays off to have a mother (played by Gillian Anderson from the X-files) who is an actual sex expert as Otis follows in her footsteps giving advice in all things to do with love and romance to his classmates even though he lacks real life experience in both realms. With the help of the school´s badass, Meave, Otis connects to his peers, using his awkward brand of charm, while they struggle through the strife of puberty and look to solve the problems they encounter in their relationships (he even helps a lesbian couple).
It´s hard not to fall in love with the characters, especially Otis´ best friend Eric who is unapologetically gay and proud. If you want to learn how to give oral sex on a banana or slay wearing a quilted jumpsuit, make sure you tune in.
Bonding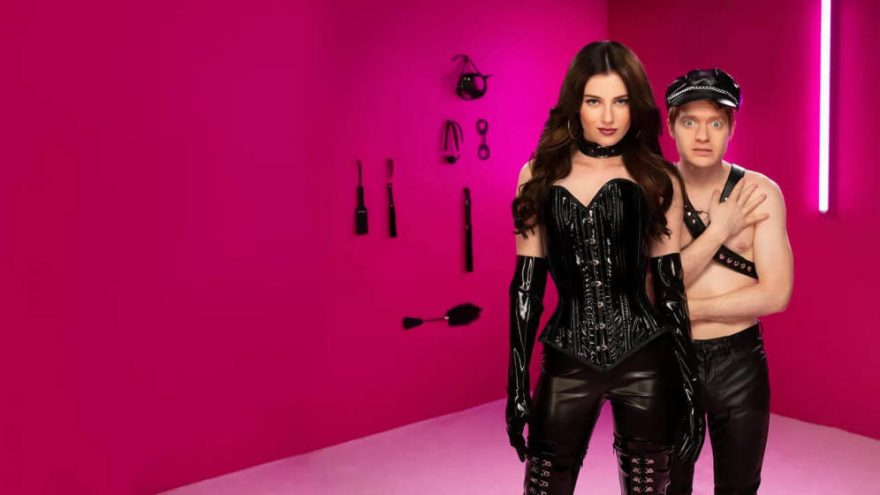 What do you get when a dominatrix and a shy gay man strike up a working relationship? One of Netflix´s new shows, Bonding.
The show begins when grad school student Tiff convinces her gay best friend from high school, Pete, to act as her assistant. Even though Pete is reluctant at first, he can´t pass up on the opportunity to earn some extra money as he pursues his dreams of being a comedian.
Bonding portrays the ins and outs of sexual identity from a more unconventional standpoint, just going to show that sex, in all its forms and iterations, doesn´t have to be something that´s whispered about.
Euphoria – Best LGBTQ shows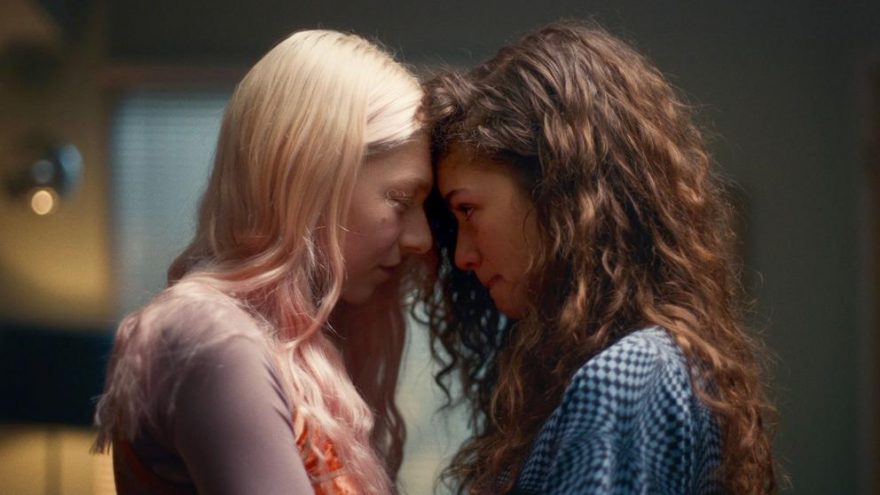 Not only does this show explore some of the issues facing the LGBTIQ+ community, one of the main characters is played by the 20-year-old actress, Hunter Schafer, an out and proud transfeminine and queer person.
Somewhat like a modern-day Skins, Euphoria delves into the world of sex and drugs that teenagers can easily get involved in. The main character Rue, played by Zendaya, falls victim to the firm grasp of addiction from a young age.
Coming off a stint in rehab, she has a bleak outlook on life until she meets Jules, played by Hunter Schafer, when her life is given a new sense of purpose. This bingeworthy drama gives the viewer a look behind the curtain of the fluidity of sexuality enabling the lines of friendship to begin to blur.
Shrill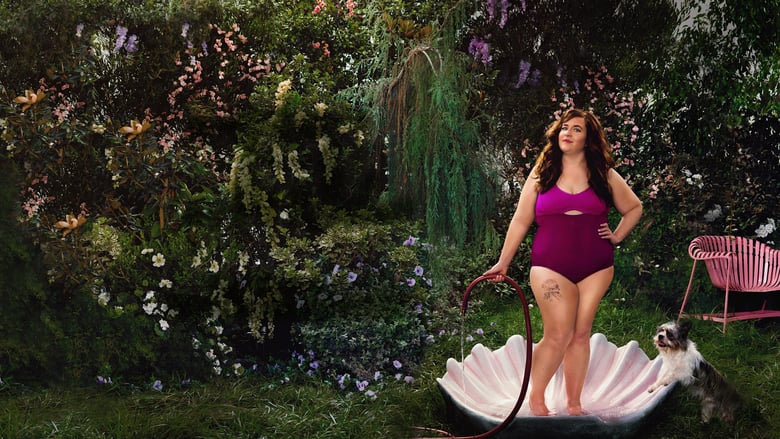 Having debuted on Hulu just this past year, Shrill is in an adaptation of the memoir by Lindy West that follows a woman who takes action to change her life.
Main character Annie Easton (played by Aidy Bryant from Saturday Night Live) is fighting to make her mark as a journalist at the paper she works at in spite of her stifling boss constantly giving her attitude. She finally starts to make waves at work, and on the internet, as she promotes body positivity as a heavy girl.
Watch Annie stumble through her love life in the most charming and quirky fashion, often ignoring the sage advice of her lesbian best friend Fran. Shrill is a breath of fresh, showing a girl who wants to make impactful changes in her life without that including going on a restrictive diet plan to try to change on the outside.
Gentleman Jack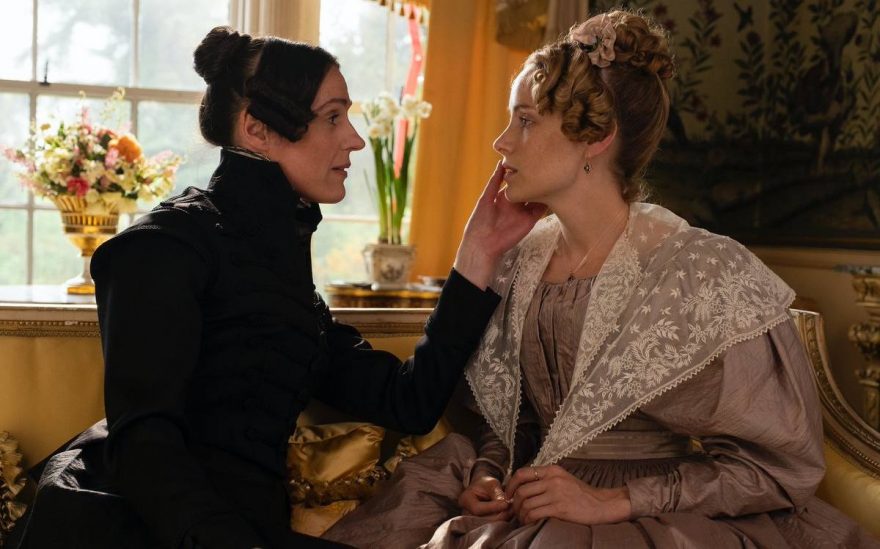 Based on a true story told through the diaries of the main character, Gentleman Jack tells the tale of Anne Lister who is now affectionately known as the first modern lesbian.
Set in Halifax in 1832, Anne returns to her childhood home Shibden Hall after inheriting it from her uncle. Not only does she brazenly collect the rents on her new estate, she also enters the coal industry (a sector dominated by men) looking to restore Shibden Hall to its former glory.
Whispers of her sexual preference are uttered underneath the breath of the majority of the people in the town, but that doesn't seem to bother her as she fights on her own to break down the glass ceiling during a time in which woman miss out on many opportunities afforded to men such as voting and attending school.
It's not all business for Anne as she pursues shy and innocent Ann Walker. Gentleman Jack illuminates the injustices of the time period, highlighting the strength it can sometimes take to be true to yourself.