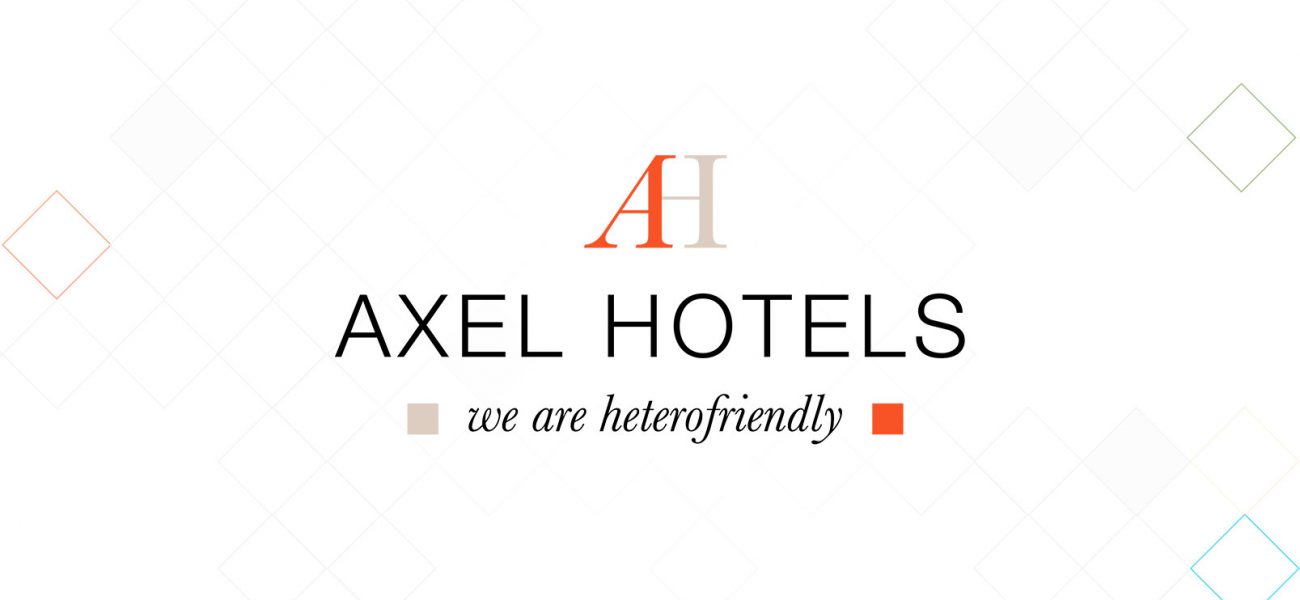 Axel Hotels has new corporate identity
6 Nov 2018 by Axel Hotels
We are veeeeeeery happy because… we are introducing you our rebranding, at last! We've updated everything: logos, room keys, amenities, phonebooks… Every single thing! We feel like fresh air entered all of our hotels, our corporate identity was the same since we opened our first hotel in 2003. El Gallinero designers describe our rebranding this […]
We are veeeeeeery happy because… we are introducing you our rebranding, at last! We've updated everything: logos, room keys, amenities, phonebooks… Every single thing!
We feel like fresh air entered all of our hotels, our corporate identity was the same since we opened our first hotel in 2003.
El Gallinero designers describe our rebranding this way: "We had a lot of challenges during all the process of modernization of Axel Hotels' identity: to not lose the historic symbols, like the paving stones or the corporate colors; or to capture the heterofriendly philosophy. That's why the A and the H merge, it's an allegory of integration; and corporate mosaic has more colors now, to celebrate diversity.
We have based this rebranding in the plural message "we are heterofriendly", we wanted to be closer to the guests and visitors… Why do we name a document "minibar menu" when we can call it "pyjamas party"? We wanted to show the funny part attached to Axel Hotels' brand."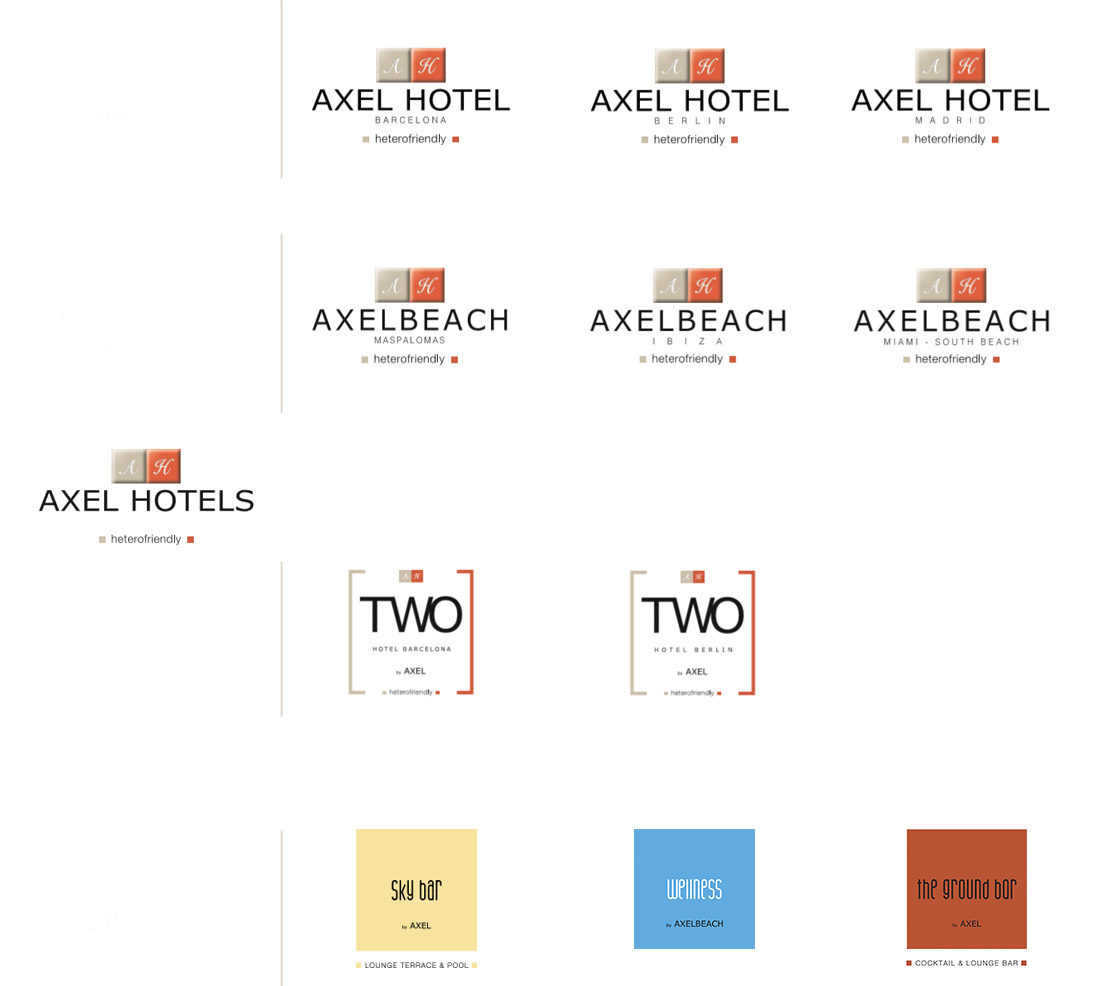 This was the old identity and Axel Hotels and the next image shows the new one. Do you like it?