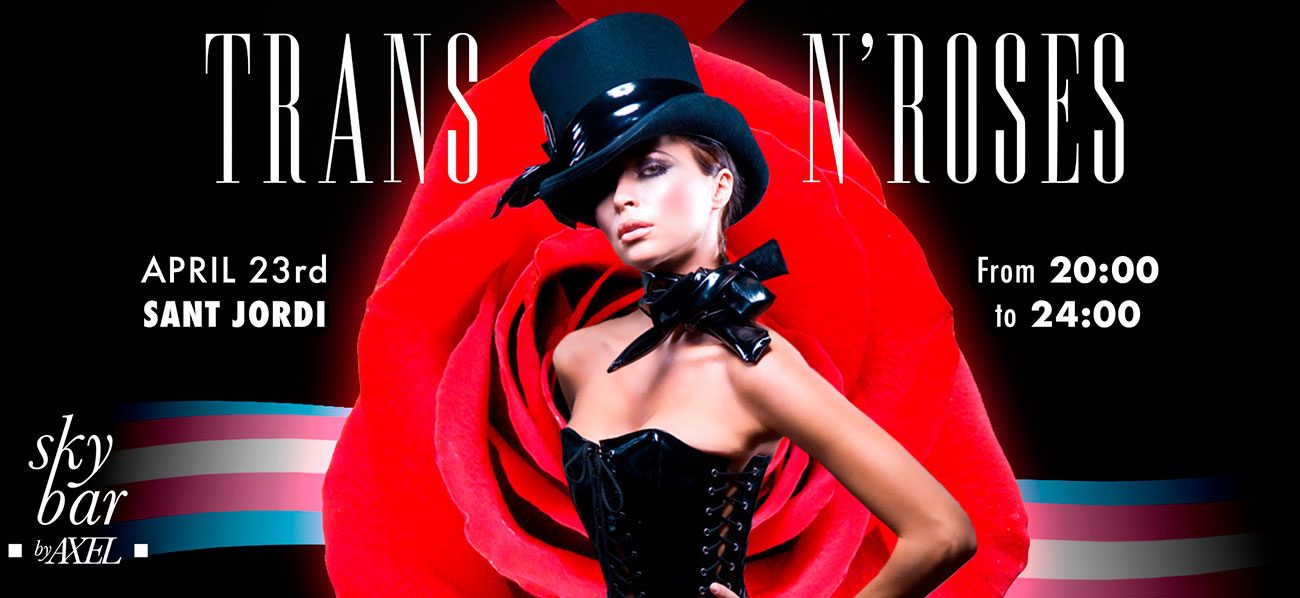 Trans & Roses Event
17 Apr 2019 by Axel Hotels
New party in the Sky Bar at Axel Hotel Barcelona! For Sant Jordi's Day come and celebrate love and diversity with us, because we have prepared a very special party: Trans & Roses. Get ready to experience a wonderful evening full of magic and surrounded by roses, books and the best vibes. Our trans ladies […]
New party in the Sky Bar at Axel Hotel Barcelona! For Sant Jordi's Day come and celebrate love and diversity with us, because we have prepared a very special party: Trans & Roses.
Get ready to experience a wonderful evening full of magic and surrounded by roses, books and the best vibes. Our trans ladies are ready to liven up the evening! You´ll be able to enjoy live performances, musical numbers and many roses.
What are you waiting for? Starting at 8 p.m. to midnight, surround yourself with the best atmosphere in Barcelona, good cocktails and good music, do you need anything else? It's free entry!
Here you can check out all the details in the following flyer and you can sign up for the event by following this link.