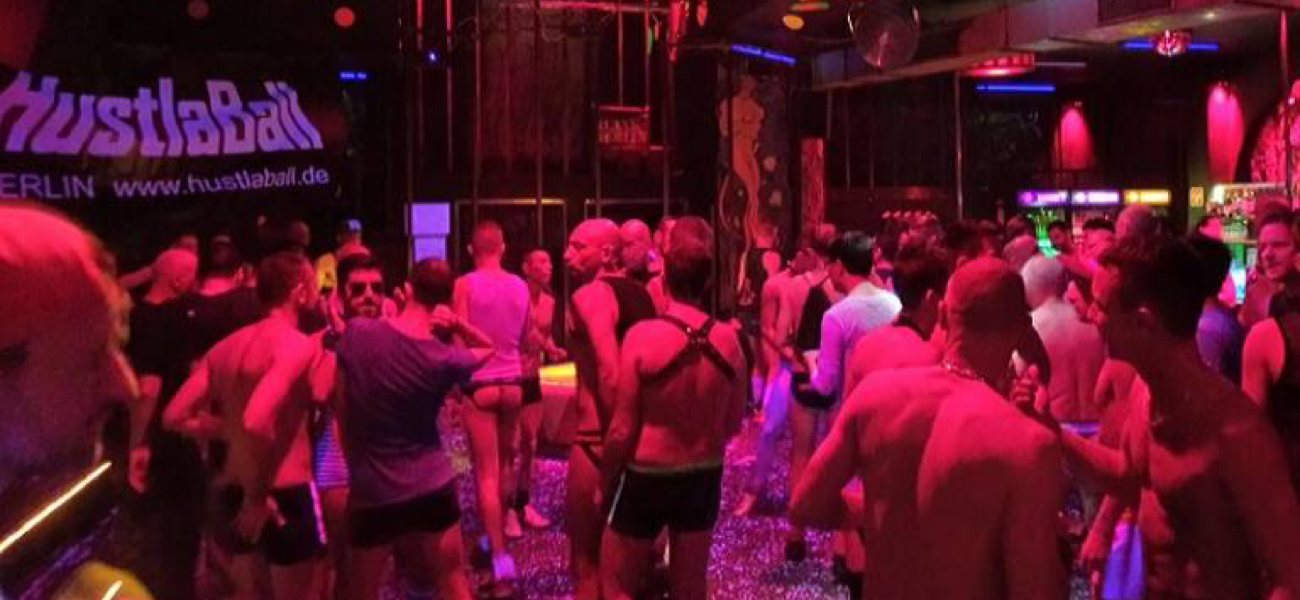 The best gay parties in Berlin
18 Feb 2019 by Axel Hotels
If you love techno music, you can dance for hours and you are a fetishist, Berlin is your city. Besides being the best city of Europe (and perhaps, the world) to go partying, Berlin is completely queer. Most of the clubs are not gay or straight, the crowd is mixed. To start the night, go […]
If you love techno music, you can dance for hours and you are a fetishist, Berlin is your city. Besides being the best city of Europe (and perhaps, the world) to go partying, Berlin is completely queer. Most of the clubs are not gay or straight, the crowd is mixed.
To start the night, go to Schöneberg neighbourhood, the gay district of Berlin and, also, the first gay district of the world. A good option to stay in the gay area is Axel Hotel Berlin, where most of the guests are gay and looking for fun. Leave your baggage and go and have a beer! You can begin at Hafen, Blond or Heile Welt, or if you want something "harder" enter the dark room of Tom's Bar.
After this warm-up, you are ready to discover the best LGBTQ+ clubs in Berlin.
Berghain and Lab.Oratory
Berghain and Lab.Oratory are in the same building, but they are not connected. They connect twice a year, with a party called SNAX.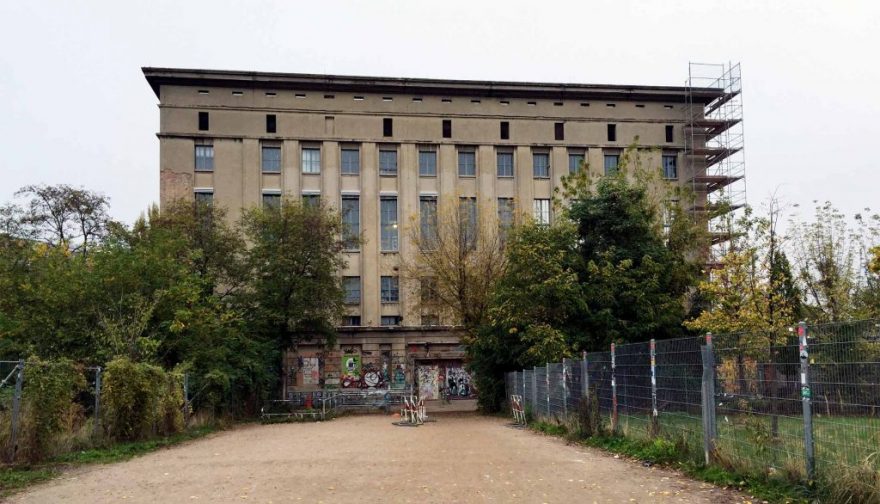 To get in Lab.Oratory you'll need to be there before midnight, at 00:01, doors are closed. If you want to get in Berghain… you'll need to be lucky. If you want to have more chances, stay serious at the queue, formal dresses are not recommended (actually, the weirder the better), don't look like a tourist and know who is going to be the DJ tonight. Berghain is the cathedral of techno music and its doormen are in charge to divide the techno parishioners from the curious.
KitKatClub
KitKatClub is one of the busiest clubs in Berlin and has a bigger portion of gay people in the crowd than Berghain. KitKatClub is techno and sex, Berghain is techno.
People are in disguise, with atypical make-up, leather clothes, underwear and shorts. Everyone is who wants to be, there's no dress code. There is also no censorship, in this club you can have sex whenever and wherever you like.
There's always a gay party on Fridays, Saturdays is for bisexuals and during the year there are 3 big LGBTQ+ parties: Revolver, Revolver XL y Revolver XXL.
GMF
The best option for Sundays and house music lovers is GMF at House of Weekend Club, close to Alexanderplatz. It's one of the most crowded parties of Berlin and it's oriented to gay men only.
Pornceptual
Pornceptual is much more than a party, it's an artistic project that wants explicit sexual content to be considered as art. Every month they organize a party where the less clothes you wear, the less you pay. You have te get there early, because it easily reaches full capacity. Oh, and it's not only for gay men.
Monster Ronson's Ichiban Karaoke
Berlin's most famous karaoke is called Monster Ronson's Ichiban Karaoke. They define themselves as a drag karaoke for queens and kings and spectacular beings. If you don't like techno or hard parties, this is a perfect place to spend the night and laugh.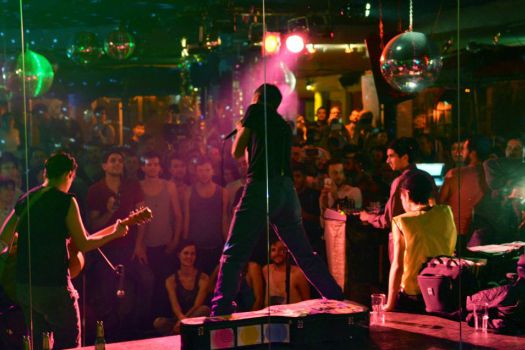 In our view, this are the funniest LGBTQ+ parties in Berlin. If they're not your style, you can visit Siegessäule, the LGBTQ+ agenda of Berlin. And if you prefer saunas than parties, go to Der Boiler, the biggest and busiest sauna of the city.
Finally, we want to thank Ross Ospina, receptionist of TWO Hotel Berlin by Axel, to help us with this post.