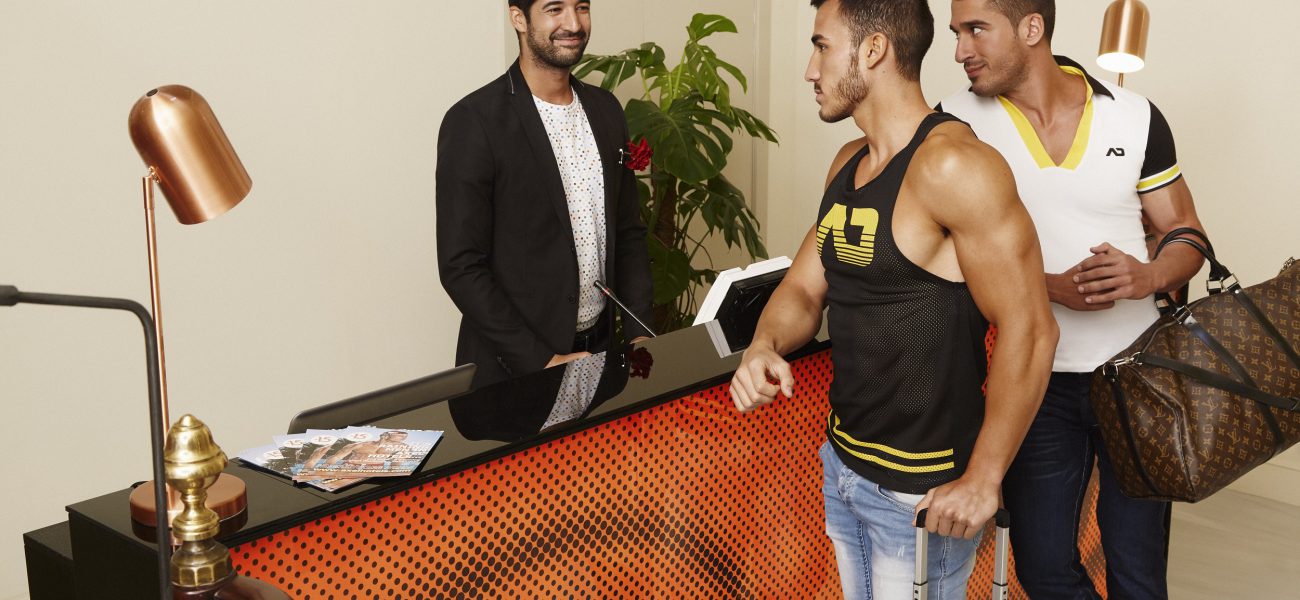 "I had a blind date at Axel Hotel Madrid"
5 Dec 2017 by Axel Hotels
How many times have we had dates through apps, dating portals, or even blind dates organized by our friends? Many times! And yet, we're still single! Many of you might hate this way of getting to know people, you prefer the traditional way, at a bar, in a supermarket, at work, etc., but we believe […]
How many times have we had dates through apps, dating portals, or even blind dates organized by our friends? Many times! And yet, we're still single!
Many of you might hate this way of getting to know people, you prefer the traditional way, at a bar, in a supermarket, at work, etc., but we believe these are very helpful tools for those who are more shy, those who don't go out that much, and generally those who find it hard to meet people. ROOM MIXER was a contest we made with this intention, help two strangers, with similar tastes, meet and share a room (no strings attached) at the new Axel Hotel Madrid. A real Axel Experience that could end in a love story.
But this time, it was not a match!
Carlos and William met at the hotel reception and they were given a small tour. After that, they were invited to visit our Sky Bar for some drinks where they had the chance to get to know each other better and they both realized they didn't have a lot of things in common.
So what happened? We asked William directly.
What did you think of the idea of ROOM MIXER?
I thought it was quite curious and exciting, the fact of sharing a room with a stranger.
What were your expectations?
That there was a good feeling with the guy I was sharing the room.
How was the encounter with your 'match'?
It was good, he was a very nice guy, but we just didn't have a lot in common.
Did we make a mistake by thinking you would be the perfect match?
It's not your fault. There was no feeling between us, but good vibes!
In the end, you had the chance to enjoy a night just for yourself! How was your experience?
Incredible! I asked Carlos if he wanted to go partying with me and my friends and enjoy the room, but he didn't want to go partying.
Would you recommend Axel Hotel Madrid?
Definitely, I've had a super comfortable room, a delicious breakfast and a wonderful service from part of the Axel team.
For you, what is the Axel Experience?
Enjoy an unforgettable experience and stay wanting more.
Are you still single?
I'm still single