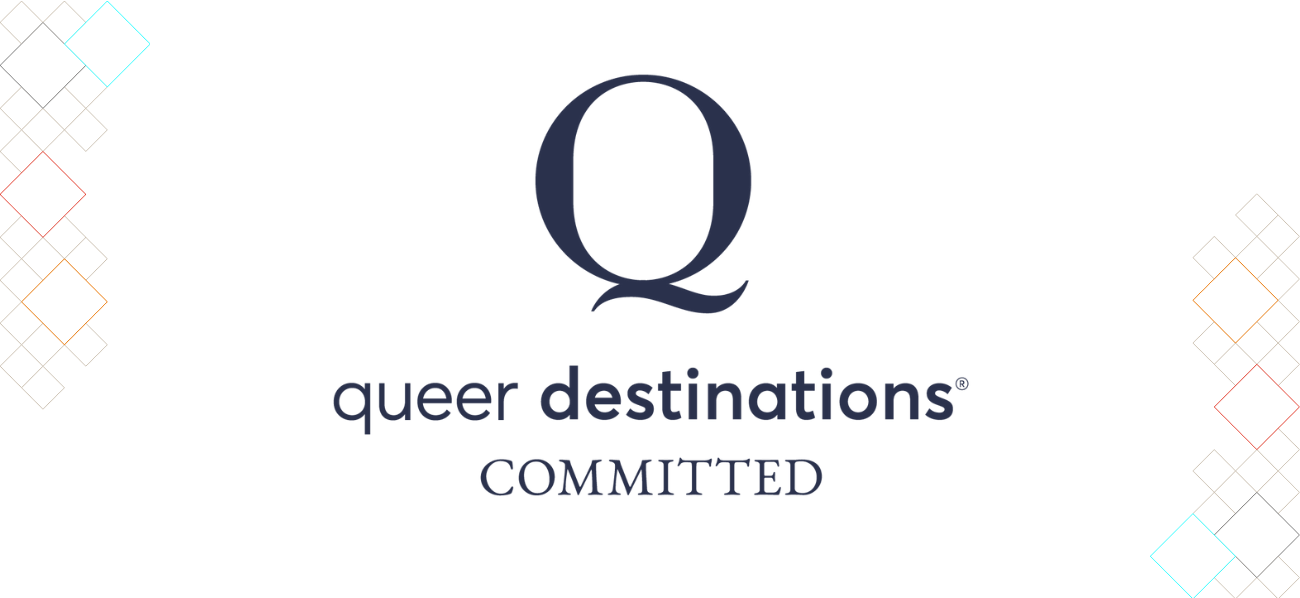 Axel Hotels welcomes "Hospitality meets diversity" program in 2023
18 May 2023 by Axel Hotels
Axel Hotels has joined Queer Destinations, a leading company in the LGBTQ+ tourism segment, through which all our hotels have received specific training to obtain the "Queer Destinations Committed" certificate, and internationally recognized distinction that guarantees a safe and welcoming experience for the entire LGBTQ+ community when they visit our hotels. Its educational program "Hospitality […]
Axel Hotels has joined Queer Destinations, a leading company in the LGBTQ+ tourism segment, through which all our hotels have received specific training to obtain the "Queer Destinations Committed" certificate, and internationally recognized distinction that guarantees a safe and welcoming experience for the entire LGBTQ+ community when they visit our hotels.
Its educational program "Hospitality meets diversity", is a program of awareness and approach to the LGBTQ+ community oriented to destinations and tourism companies, which aims to safely welcome all people seeking a unique experience free of discrimination.
Hospitality meets diversity at Axel Hotels
Through this distinction and as a benchmark company in LGBTQ+ Tourism, all Axel Hotels employees undergo a training process that aims to raise awareness and empathize with the different realities within the LGBTQ+ commnunity, where the integrity of both our customers and our employees is also respected and defended.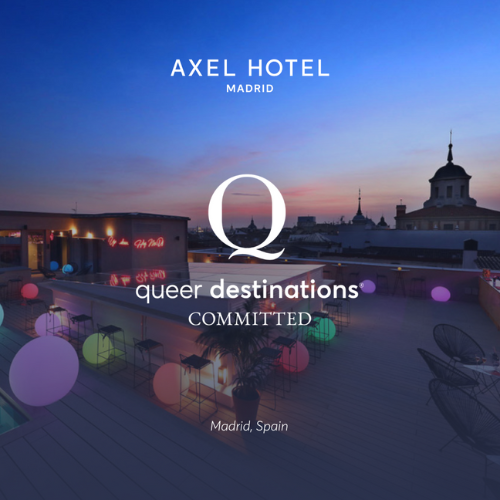 A little more about Queer Destinations
QD collaborates with countries, destinations and companies in the tourism sector in the development of strategies to attract LGBTQ+ tourism. Earlier this year, together with the Spanish Ministry of Industry, Commerce and Tourism, the president of IGLTA and the founder of Queeer Destinations, Oriol Pàmies, signed a Letter of Intent to collaborate together in the creation of a National Strategy for LGBTQ+ tourism, which promises to meet the sustainable development goals established by the United Nations, in its 2030 agenda to reduce inequalities.