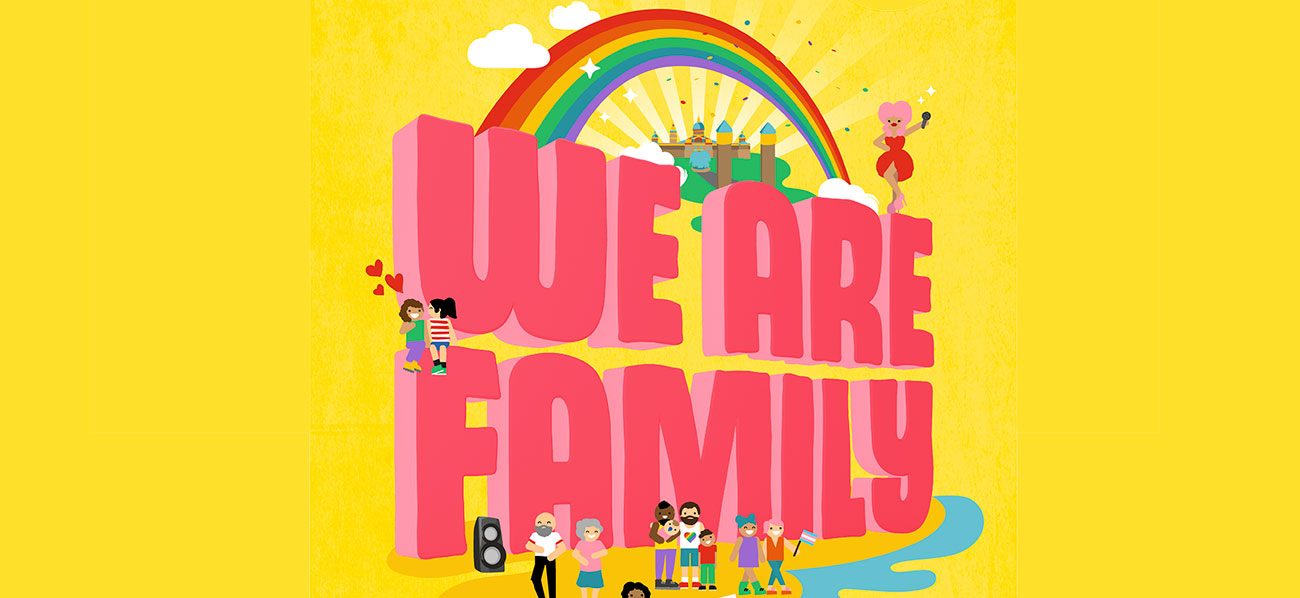 Pride! Barcelona 2019 Program for family diversity
9 May 2019 by Axel Hotels
'We Are Family' is the motto of the new Pride! Barcelona 2019 edition, the pride of being one big family. The organization announced on May 8th at a press conference what is the motto of this edition, which will revolve around family diversity in all events and activities planned in the Pride program! Barcelona 2019. […]
'We Are Family' is the motto of the new Pride! Barcelona 2019 edition, the pride of being one big family.
The organization announced on May 8th at a press conference what is the motto of this edition, which will revolve around family diversity in all events and activities planned in the Pride program! Barcelona 2019.
Family diversity is the term used to describe the numerous family structures which exist outside the traditional family structure. It is estimated that 400,000 people visit the City of Barcelona during the Pride of Barcelona (June 15th to 29th, 2019) to enjoy activities, concerts, workshops and exhibitions in support of the visibility of LGBTIQ + families.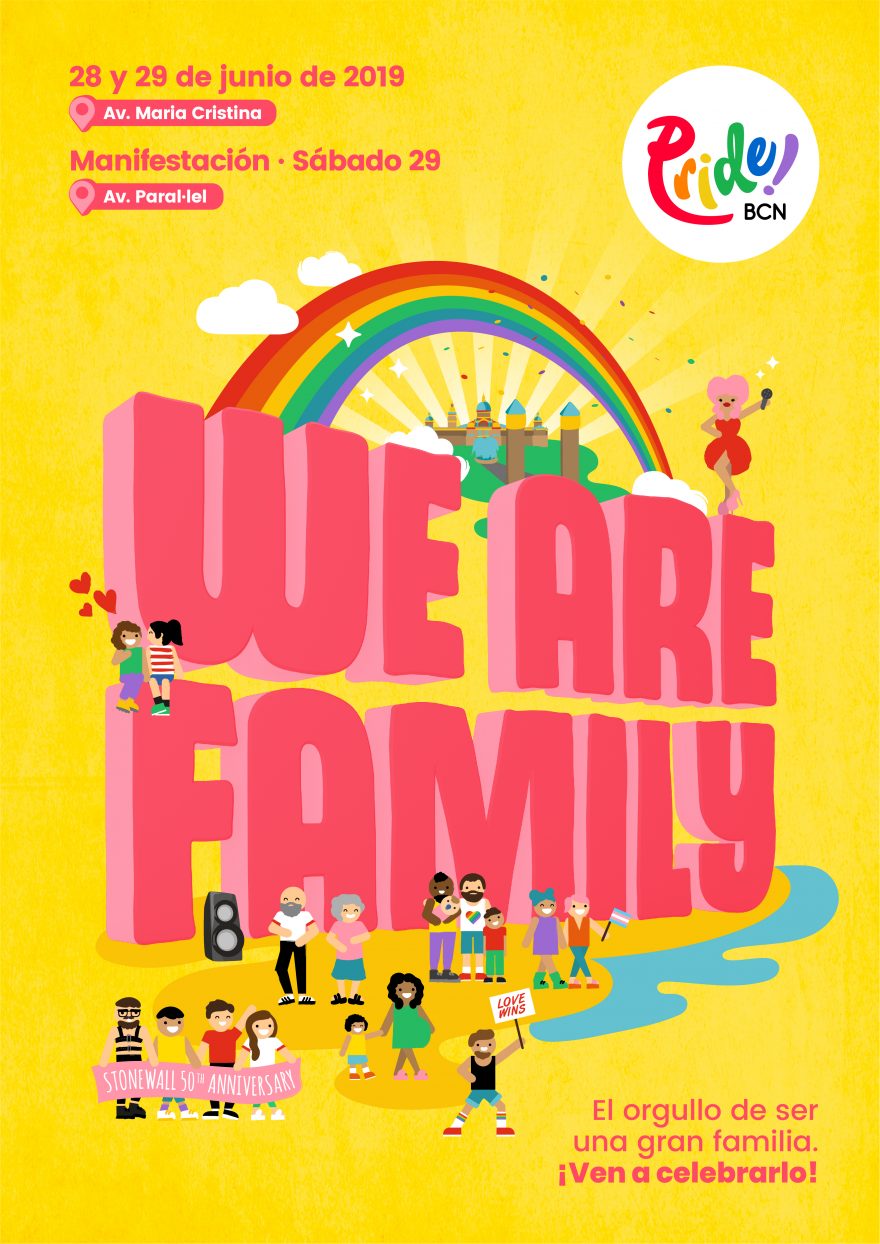 Visibilizing family diversity
This year, equality in rights with heteronormative families and school education in family diversity, sexual orientation and gender identity is claimed.
There is no a single family model and absolutely all are equally valid:
«We want to continue to claim that there is no single family model and celebrate love beyond gender identity and the origin of our families»

Maria Giralt |Social & Public Relations at Pride! BCN.
The campaign is about a series of graphics and audiovisual elements such as flyers and promotional videos about eleven true families with lesbians, gays, bisexuals, transsexuals, single-parent families, polyamorous families, among others.
According to data from the Lesbian and Gay Families Association (FLG), in Spain there are between 10,000 and 12,000 LGBTIQ+ families since 2017, although they have always existed and exist in many countries where they are not recognized as family entities, they are discriminated against and he condemns them, hence the importance of making visible that we are all family everywhere.
Save the date: Pride Barcelona 2019 Program

This year, all the efforts of the Pride organization! Barcelona has focused on getting more conferences, more acts and more commitment from all the actors involved.
As important dates to highlight in the Pride! Barcelona 2019 are the following:
Conferences on LGTBIQ + Families in the areas of Education, Health and Justice: Days 12, 21 and 26 of June.
Special activities days at the Tibidabo Park: June 16th.
The proclamation of Pride 2019 by the actress Itziar Castro: June 27th.
Manifestation. From the Parc de les Tres Xemeneies, through Paral·lel Avenue to María Cristina: June 29th at 6pm.
Axel Hotels' Parade Float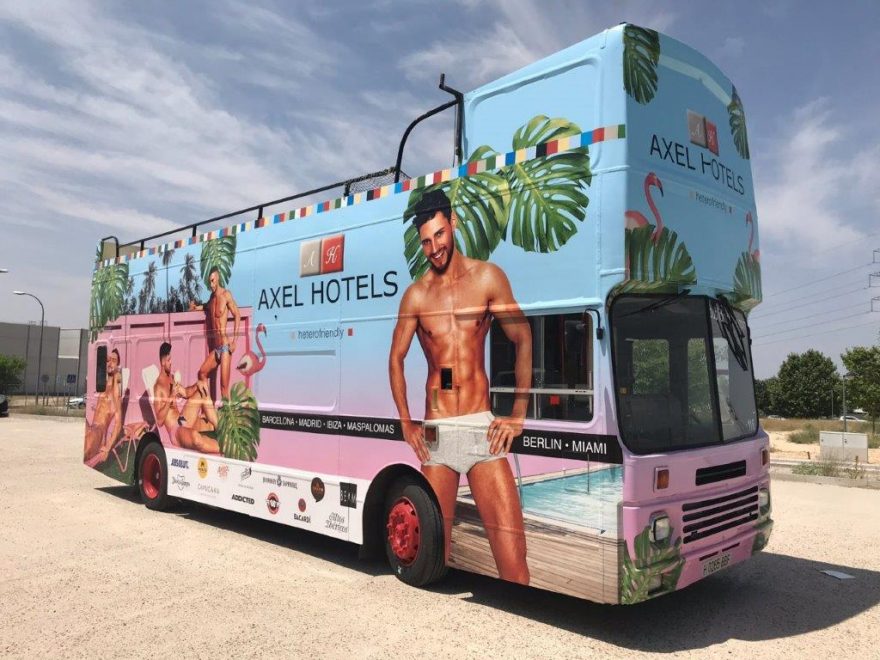 From Axel Hotels we will be accompanying our parade float on this day of joy, fun and color.
As a preview of the artists confirmed in this edition of Pride! Barcelona we find the names of INNA, Vengaboys, Soraya, Glitch Gyals, Russian Ladilla, La Prohibida, Sharonne and the Earthquake of Alcorcón.