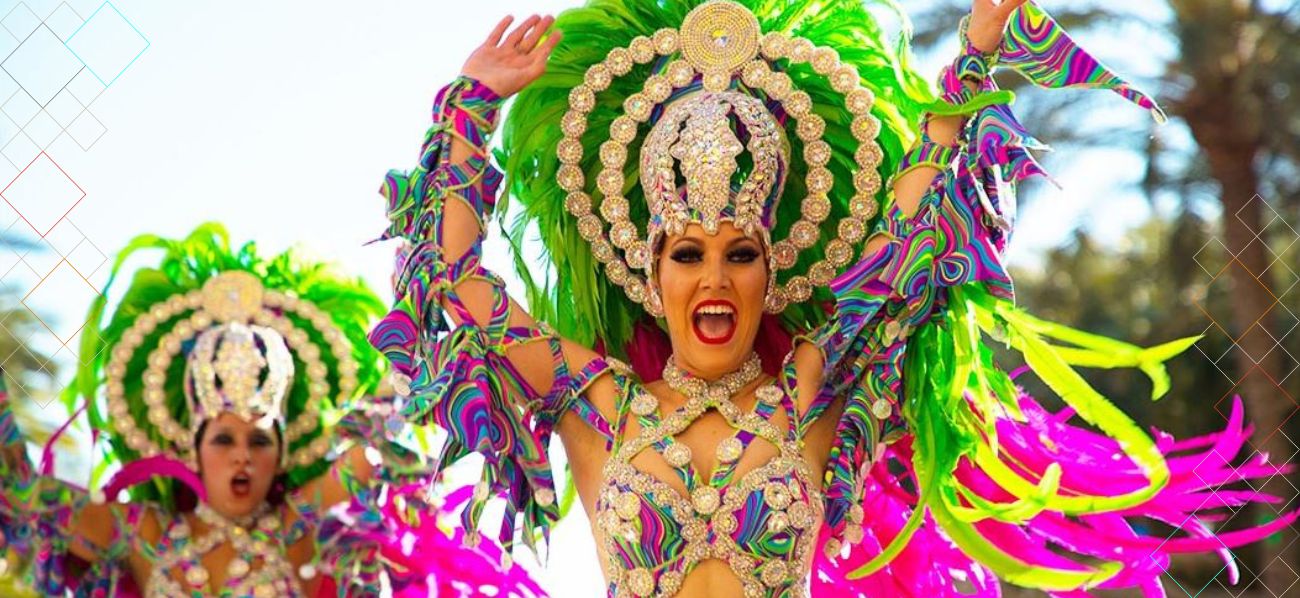 Maspalomas Carnival 2023: Main dates and Official Program
7 Mar 2023 by Axel Hotels
The most important International Carnival of Maspalomas is coming! This year it will be from March 9th to 19th. For more than a week the municipality of San Bartolomé de Tirajana will be dressed in color in the most famous carnivals in the world. Do you already have yours? Drags, dancers and people from all […]
The most important International Carnival of Maspalomas is coming! This year it will be from March 9th to 19th.
For more than a week the municipality of San Bartolomé de Tirajana will be dressed in color in the most famous carnivals in the world. Do you already have yours?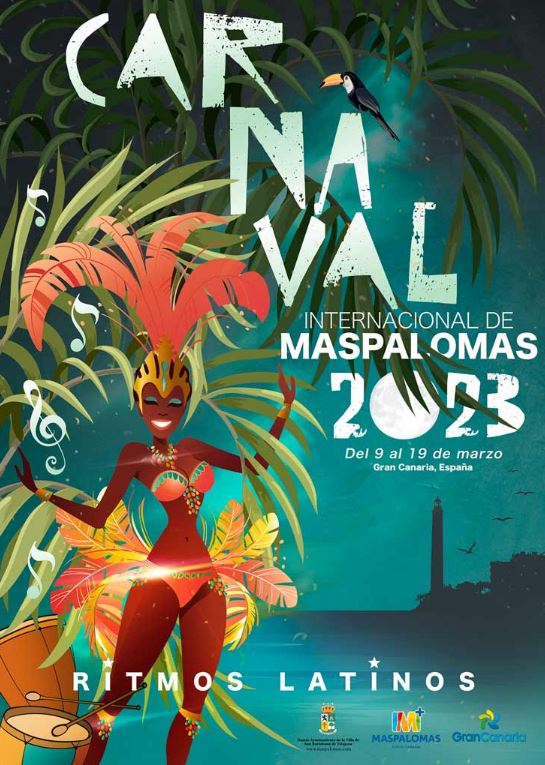 Drags, dancers and people from all over the world gathered in one place to celebrate this time. We leave you here the dates and the official programme of the Maspalomas Carnival because you still have time to come to Gran Canaria.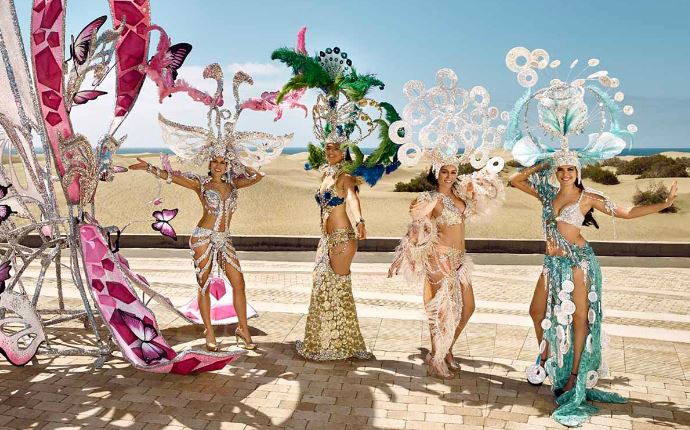 Official Programme
The Yumbo shopping center will again be the nerve center of these coming days, as well as last year the main stage of the events. The Drag Queen Gala on Thursday March 9 and the preselection contest of the Maspalomas Drag Queen, Gala and election of the Queen of Carnival, the Grand Carnival Parade, etc.. Everything in the detailed official programme so you don't miss anything.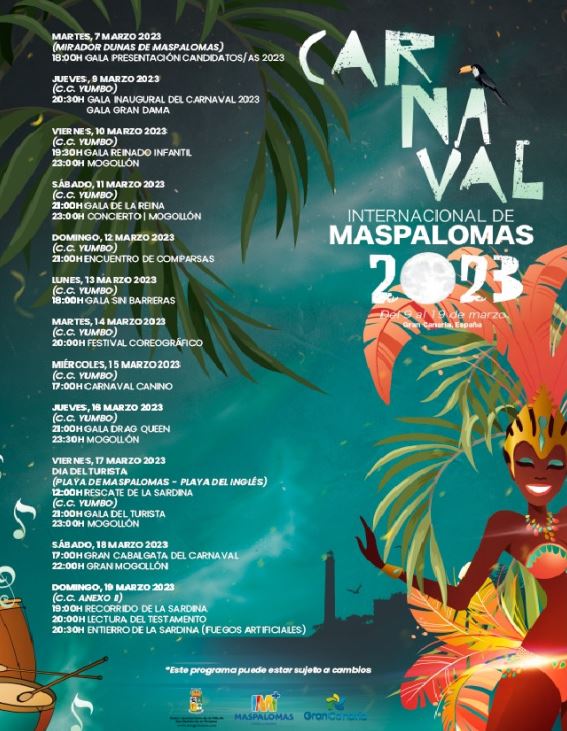 Theme 2023
Ritmos Latinos come to Maspalomas…! This is the theme that won the proposal with 52% of votes. Go thinking that it's almost Thursday, Azúuucar!
Experience with us
Enhance your experience with us at AxelBeach Maspalomas and do not miss these ten days of magic and fantasy with the most carnival atmosphere that is housed in the hotel.
Take a dip in the Sky Bar pool, relax in the jacuzzi or just relax with a massage after an intense day of giving it all…