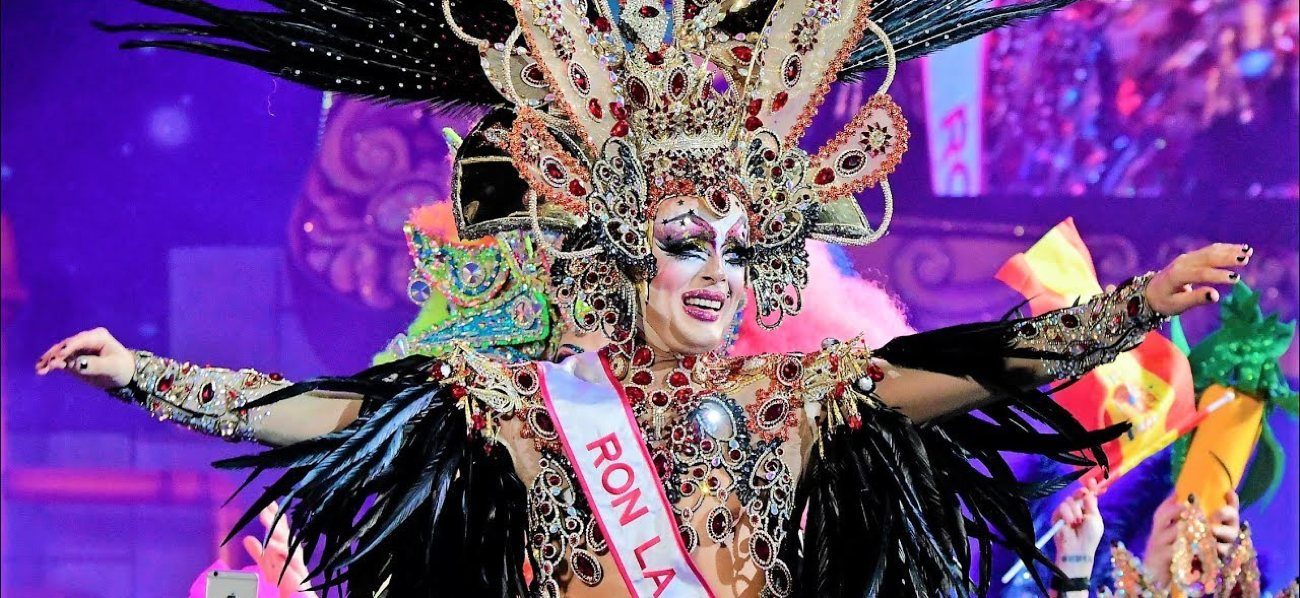 Lip sync for the (Carnival) crown
4 Feb 2019 by Axel Hotels
If you were in shock with Courtney Act's wings or Violet Chachki's reveal, you should watch the 21 editions of the most famous Drag Queen contest of Spain. It's called Gala Drag Queen of Las Palmas de Gran Canaria andtakes place during the Carnival since 1998. But there's an older Drag Queen contest in the island, Gala Drag […]
If you were in shock with Courtney Act's wings or Violet Chachki's reveal, you should watch the 21 editions of the most famous Drag Queen contest of Spain. It's called Gala Drag Queen of Las Palmas de Gran Canaria andtakes place during the Carnival since 1998. But there's an older Drag Queen contest in the island, Gala Drag Queen of Maspalomas, since 1986.
Canary Islands' Carnival is as crazy and crowded as the Carnival of Rio de Janeiro. Actually, Santa Cruz de Tenerife and Rio are sister cities. Santa Cruz de Tenerife's Carnival is so impressing that aspires to be World Heritage. But Gala Drag Queen of Las Palmas de Gran Canariais already herstory of the world.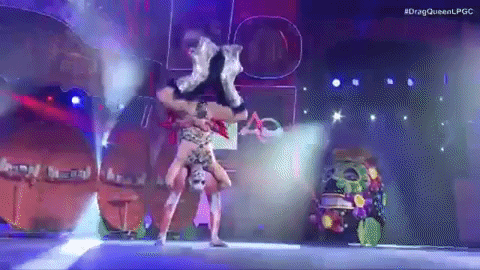 Las Palmas Drag Queen Contest: how it works.
Rules are easy: 18 queens, short-listed, summarize Carnival in a performance of 3 minutes. There are no restrictions about gender or sexual orientation and the contestants must be Spaniards. The day of the contest, they perform live and the best "fantasy", wins.
Besides, every year there's a special guest to the competition. The very Gloria Gaynor performed two times in Gala Drag Queen, in 1998 and 2008, and the queen of all Drag Queens, RuPaul, was there in 2008. Bonney M, Baccara, Bonnie Tyler and Gloria Trevi were also guest artists.
The real stars of each edition are the contestants… it's difficult to not be the centre of attention when you are wearing half meter platforms.
Drag aesthetics of the Canary Islands is quite particular: extravagant, theatrical, androgynous, not natural, with extreme make-ups and overblown accessories. In addition, Gala Drag Queen shows usually begin with a lot of clothes and finish with a few.
In 2017 there was a huge controversy with the winner of the contest, Drag Sethlas. She entered the stage dressed as the Virgin Mary singing Madonna's "Like a Prayer" and she ended crucified like Jesus Christ. Audience went mad and a lot of people qualified the performance as the best of the 20 years of Gala Drag Queen herstory.
Nevertheless, others accused her of offending religious feelings. The association of christian lawyers wanted to put her on trial. Thank God the Court of Las Palmas de Gran Canaria rejected the complaint.
If you would like to assist to this amazing show, we recommend you stay alert, tickets can run out in less than an hour. If you don't have tickets, you can try to go to Gala Drag Queen of Maspalomas. Tickets run out quickly too, but it takes place a few days after. The best you can do is to add it to your calendar with an alarm and go to both shows, fun guaranteed!
If you want to keep updated with the latest news, just subscribe to our mailing list!