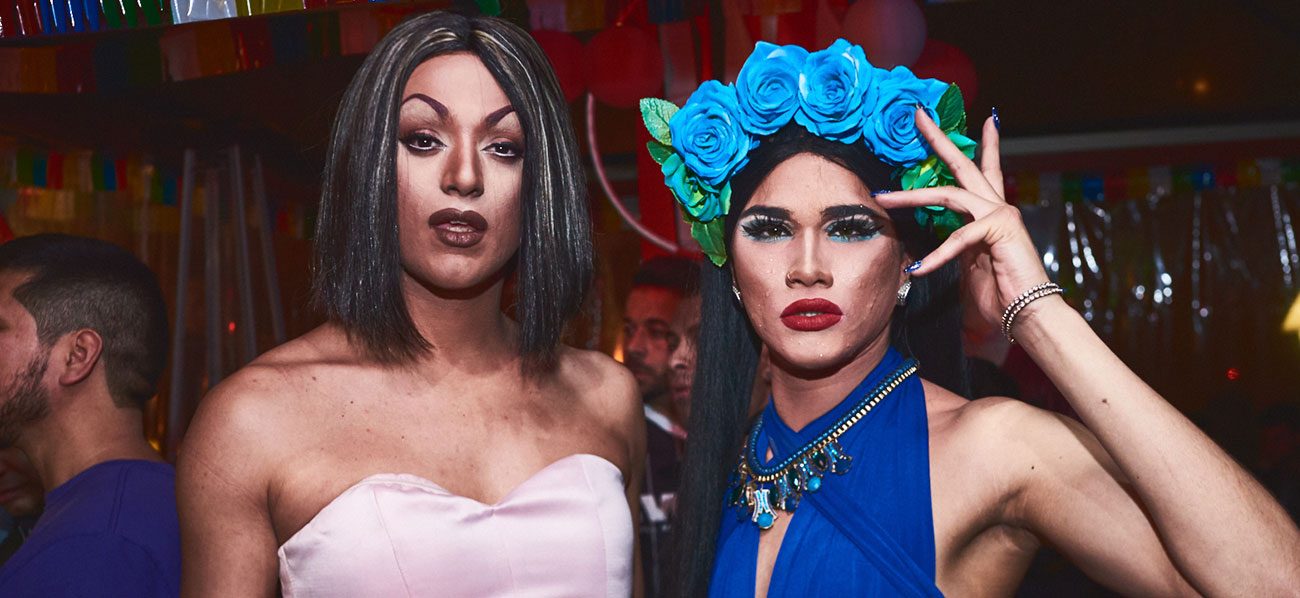 Best Drag Queen Show in Barcelona
6 Apr 2019 by Axel Hotels
The RuPaul phenomenon has crossed borders. Thanks to this American drag queen and its television program, the drag world has risen from the ashes like a Phoenix. The visibility that this group has acquired has been immense. It has encouraged the artistic character and has given drag queens the value and place they deserve. Now […]
The RuPaul phenomenon has crossed borders. Thanks to this American drag queen and its television program, the drag world has risen from the ashes like a Phoenix.
The visibility that this group has acquired has been immense. It has encouraged the artistic character and has given drag queens the value and place they deserve.
Now there are many people interested who want to get close to the drag phenomenon or see a live drag queen show. Laughter and fun are guaranteed thanks to the jokes, dances and "lipsyncs for their lives" that the artists perform. In Barcelona you have the opportunity to see a live drag queen show every Saturday, in a privileged place … would you like to know more?
ExtraVaganza: The Drag Queen Show in Barcelona
Every Saturday, starting at 11pm, on the 8th floor of the Axel Hotel Barcelona you will find a terrace full of glitter, feathers, sexy boys and many cocktails: the Sky Bar. And it's free entry!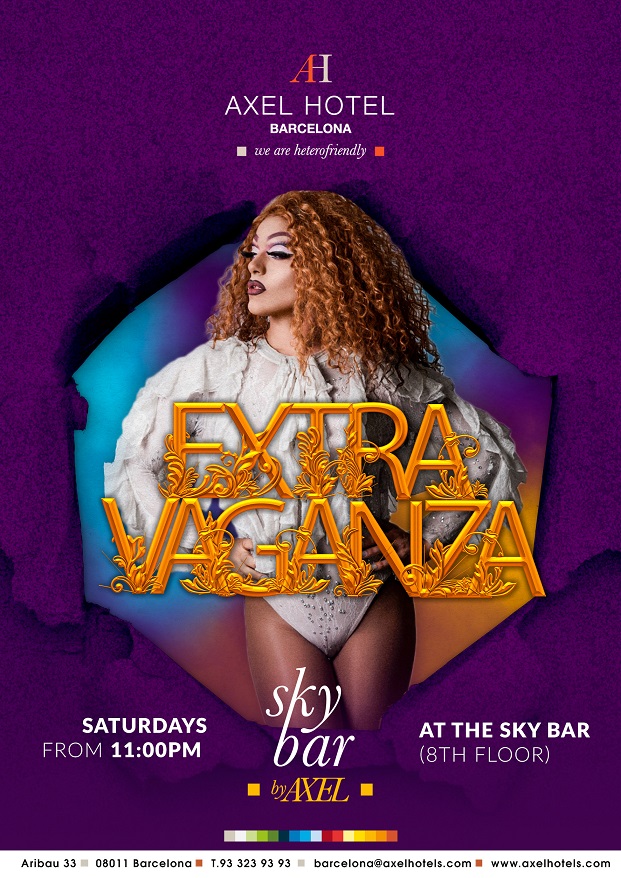 And inside the Sky Bar, the fantasy comes to life. Drag Queens offer live shows inspired by a multitude of stories like episodes of "RuPaul's Drag Race" or even "Halloween" or "Easter".
There is no theme that our artists resist. Impressive make-up, drop-dead gorgeous dresses, extraordinary wigs and a lot of mischief are waiting for you every Saturday night.
And best of all, the entrance is free! Our Sky Bar is open every day of the week but on Saturdays we put on the glitter and lights for our authentic drag queens shows. In addition, there are many surprises in store for the guests!
Have you already decided to come? Have a look at these photos of our drag queens show in Barcelona. And if you dare, you'll find all the information about the event by following this link.